Local and Regional Councillor- Mario Ferri
Local and Regional Councillor Mario Ferri sits on Vaughan Council and York Region Council as well as numerous boards, committees and task forces.
As a Local and Regional Councillor, he represents citizens at the municipal and regional levels. Locally, he makes decisions at Vaughan Council and considers City matters for all residents. As a Regional Councillor, he attends York Region Council and participates on boards, committees and task forces to set policies, directions and budgets at the regional level. The shaded grey numbers on the map represent Vaughan Concession Blocks (PDF).
Profile
Vision
To strive for excellence and achieve the unexpected
To inspire and empower people and communities
To leave a legacy of opportunity, social justice and prosperity
Professional Background
Elected as Local and Regional Councillor, Acting Mayor, Local Councillor – serving the City for more than 13 years
Served as a school board trustee – four years
Employed as executive director for a human service agency – 26 years
Visiting professor at York University – five years
Education
MA, Environmental Studies, Human Service Management, York University, 1983
BA, Sociology Major, York University, 1977
Diploma, Recreation Leadership, Centennial College, 1970
Current Committees, Boards and Task Forces
City of Vaughan
Member, Canada 150 Task Force
Member, Finance, Administration and Audit Committee
Member, Priorities and Key Initiatives Committee
Chair, Pierre Berton Tribute Task Force
Member, Vaughan Public Library Board
Member, Vaughan Holdings Inc.
York Region
Vice-chair, Environmental Services Committee
Member, Human Services Planning Boardember, Human Services Planning Board
Member, Transportation Master Plan Task Force
Member, Board of Health
Other Committees, Boards and Task Forces
Founder, MapleFest Committee (1985-present)
Co-founder and Honorary Chair, AMICI Museum and Italian Interpretive Centre (2000-present)
Member, Seniors Association of Vaughan Initiative (SAVI)
Previous Committees, Boards and Task Forces
Do you have a question?
Taxes: To appeal, assess and re-evaluate property taxes, contact MPAC. For all other property tax questions, contact Access Vaughan at 905-832-2281.
Electricity bills: 1-877-963-6900 - This number can also be used to report an outage. ​
Sports fields closures and conditions: vaughan.ca/SportsField
Parks, splash pads, ravines, wasp nests, etc: Service Vaughan at 905-832-2281
​​​Who provides services?
Councillor Ferri may be contacted with questions regarding services from both York Region and the City of Vaughan.
Vaughan Wards and York Region Boundaries
Vaughan's boundaries are Highway 50 to the west, King-Vaughan Road to the north, Steeles Avenue to the south and Yonge Street to the east. York Region is made up of nine municipalities: Aurora, East Gwillimbury, Georgina, King, Markham, Newmarket, Richmond Hill, Vaughan and Whitchurch-Stouffville.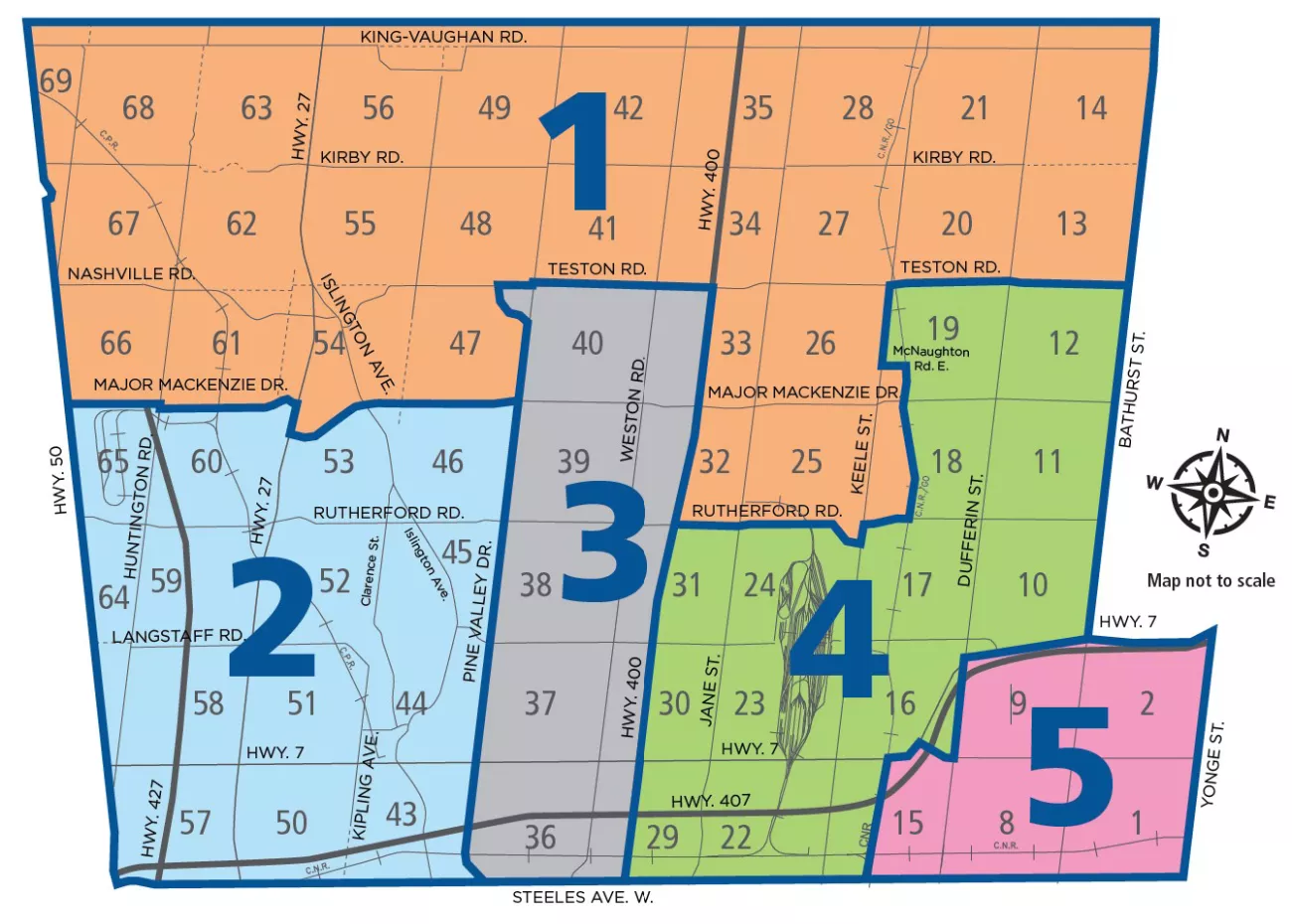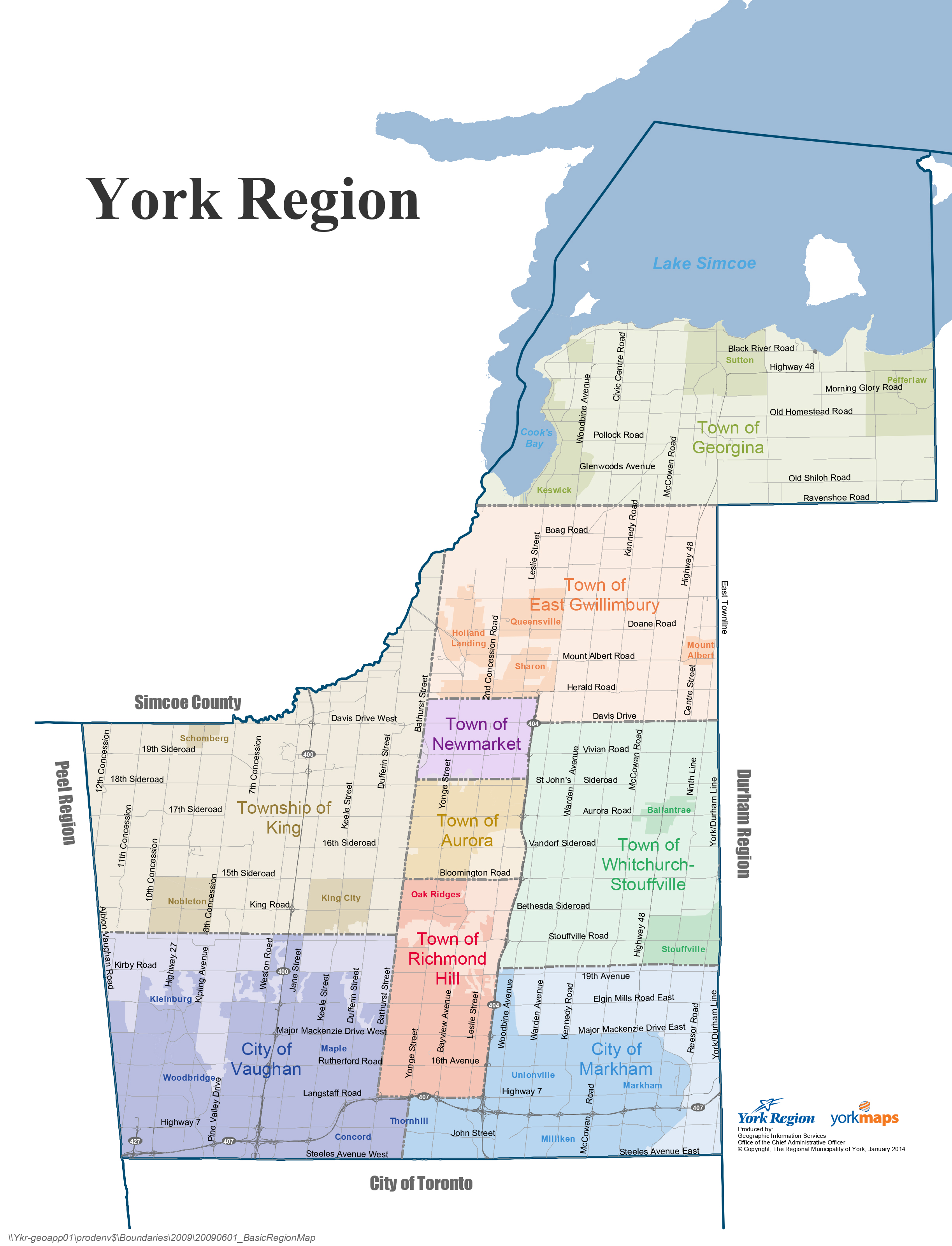 Contact Information

Local and Regional Councillor Mario Ferri
905-832-2281, ext. 8999
Location:
Vaughan City Hall, Level 400
2141 Major Mackenzie Dr.
Vaughan, ON  L6A 1T1
Additional Resources
All external links will redirect you to websites not controlled by the City of Vaughan. The City is providing these links to you for your convenience only and should not be viewed as an endorsement by the City of the content, products, services or opinions offered there.
Local and Regional Councillor Mario Ferri