Office of the Mayor - Steven Del Duca
Profile
Image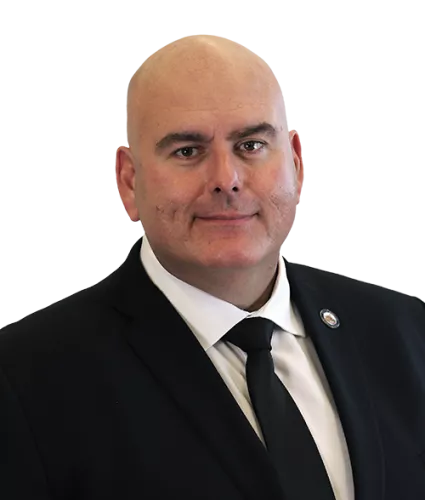 Mayor Steven Del Duca was first elected in Fall 2022.
He has been a champion for the city of Vaughan for many years. The city is his home, where he and his wife Utilia are raising their two daughters and two dogs. He's worked hard for the community, helping to deliver the Cortellucci Vaughan hospital, the Highway 427 expansion, a 10-bed residential hospice, additional GO Train Service on the Richmond Hill, Unionville and Barrie GO Corridors, advancing the Yonge North Subway Extension and so much more. 
As Mayor, he chairs the Vaughan Metropolitan Centre (VMC) sub-committee and the Vaughan Healthcare Precinct Advisory committee.
As a member of York Region Council, he currently serves as Vice Chair of the York Region Rapid Transit Corporation and is a member of the Housing Affordability Task Force.
 
He also is a director on the Alectra Board, and a member of their Audit Finance and Risk Management Committee.
The Mayor has a strong background of committed public service, including working for a labour union, serving six years as the Member of Provincial Parliament for Vaughan and holding positions in the provincial cabinet as Minister of Transportation and Minister of Economic Development and Growth. 
He studied political science and Canadian history at the University of Toronto and Carleton University and obtained his law degree from Osgoode Hall Law School. 
 
As a staunch advocate for the City of Vaughan, he wants to ensure it continues to be a place where everyone can thrive, children can have the best possible opportunities, and businesses are empowered to grow and succeed
Mayor Del Duca's priorities for this Term of Council include:
reducing gridlock and getting Vaughan moving again
keeping property taxes low
continuing the Spirit of Generosity initiative that has raised millions for local organizations
building more housing while respecting both existing neighbourhoods and our community's need for green space
Certificate Requests
Congratulations on reaching an important milestone! Del Duca is pleased to offer milestone certificates for birthdays, wedding anniversaries and business anniversaries.

To request a certificate from the Mayor, please click on the milestone below that best suits your occasion and complete the online form.

We kindly ask that your request be submitted at least four weeks in advance of your milestone or event.
Contact The Mayor's Office
Text
The Mayor's Office is located on the fourth floor of Vaughan City Hall at 2141 Major Mackenzie Dr. For questions or information about scheduling, requests and invitations, please contact us using the contact information listed below.
Tel: 905-832-2281 ext. 8888
Fax: 905-832-8538
mayor@vaughan.ca​

Anna Venturo
Executive Assistant to the Mayor
905-832-2281 ext. 8834
anna.venturo@vaughan.ca
For general questions related to City programs and services, please contact Service Vaughan at 905-832-2281. One of our citizen service representatives would be happy to assist you.

For media inquiries, please contact Corporate and Strategic Communications at 905-832-2281