Residents can do their part to limit the amount of garbage that ends up in the landfill. Make sure to sort all materials properly.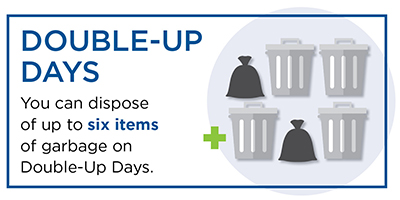 Garbage is collected every other week on the scheduled collection day.
The garbage limit is three items every other week – including bulky items.
A paid garbage tag is required for any item exceeding the three-item limit. Tags can be purchased by calling Service Vaughan at 905-832-2281 or online through Service Vaughan.
The City of Vaughan will collect a total of 13 garbage items, per location, on any given collection day.

Garbage should be placed at the curb no earlier than 6 p.m. the night before collection and no later than 7 a.m. the day of collection. The time of collection could change at any time without notice.
Acceptable bins
Choose the right bins! Grey/black bins for garbage only.
Rigid, reusable containers specifically designed to contain residential waste. Bins must be no greater than 121 litres in volume, with sturdy open handles and a close-fitting lid.
Non-reusable polyethylene bags, no greater than 80 centimetres by 125 centimetres in size, which can support 20.4 kilograms.
Total weight of any item, including a container, must not exceed 20.5 kilograms (45 pounds). Total length of any garbage item must not exceed 1.5 metres (five feet).
Unacceptable bins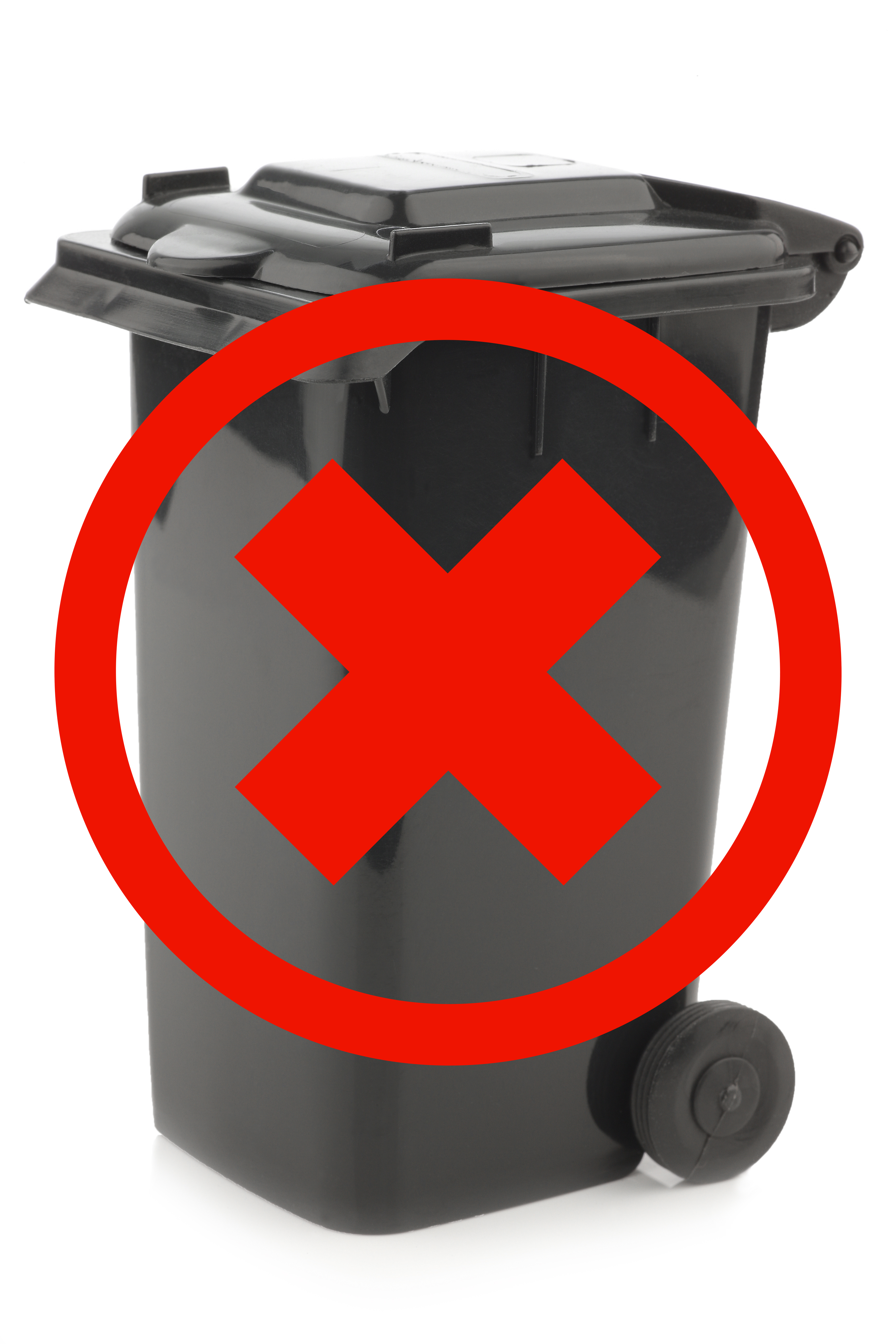 Garbage bins must be 32 gallons (121 litres) or smaller. Carts with attached lids and large wheels pose a hazard to collectors, and are not accepted.
carts/totes
cardboard boxes
grocery-type shopping bags
oversized containers or bags
containers with attached lids (on a hinge)
broken or damaged containers
laundry-type baskets or similar containers
What goes in the garbage bin?



Single-use items
Masks, wipes, and gloves
Coffee cups, coffee pods, take-out drink cups
All Styrofoam including Styrofoam peanuts, containers, cups, and meat trays
Black plastic take-out containers
Baby food pouches and juice pouches
Plastic bags, sandwich bags, and plastic wrap
Food wrappers and snack bags such as potato chip bags
Disposable cutlery and straws, including plastic, compostable or wooden cutlery, stir sticks, and chopsticks
Broken glass
Small quantities of window glass, windows in frames, fluorescent lights and other sharp objects will be collected only if the glass or sharp object is broken down and placed in a cardboard (or similar) box. The box must be safely secured and clearly labelled "broken glass" or "sharp objects."
Fluorescent lights may also be taken to the York Region's Community Environmental Centres. The Vaughan location is at 130 McCleary Crt. (Creditstone Road and Highway 7).
Other common household items
Toys and sports equipment
Bubble envelopes and bubble wrap
Wooden fruit boxes
Craft supplies
Furnace filters
Smoke or carbon monoxide detectors
Plastic squeeze tubes such as toothpaste, sunscreen, and make-up products
Large/bulky items
Large items such as toilets, furniture, and mattresses are counted towards the three-item garbage limit and are collected on designated garbage collection days. Large items must be kept dry to reduce the weight of the item for collection crews. Consider donating items that are still in good condition to others in need or to charitable organizations.
To dispose of broken garbage bins or non-City issued blue boxes and green bins, please bag for collection.
Large items cannot exceed 68 kilograms (150 pounds). The City of Vaughan reserves the right to refuse unsafe, overweight, or oversized items.
Chairs, tables, bookshelves and other large items must be free of hazards (i.e. nails) and secured properly. Sofa beds must have the mattress removed and frame securely tied.
Toilets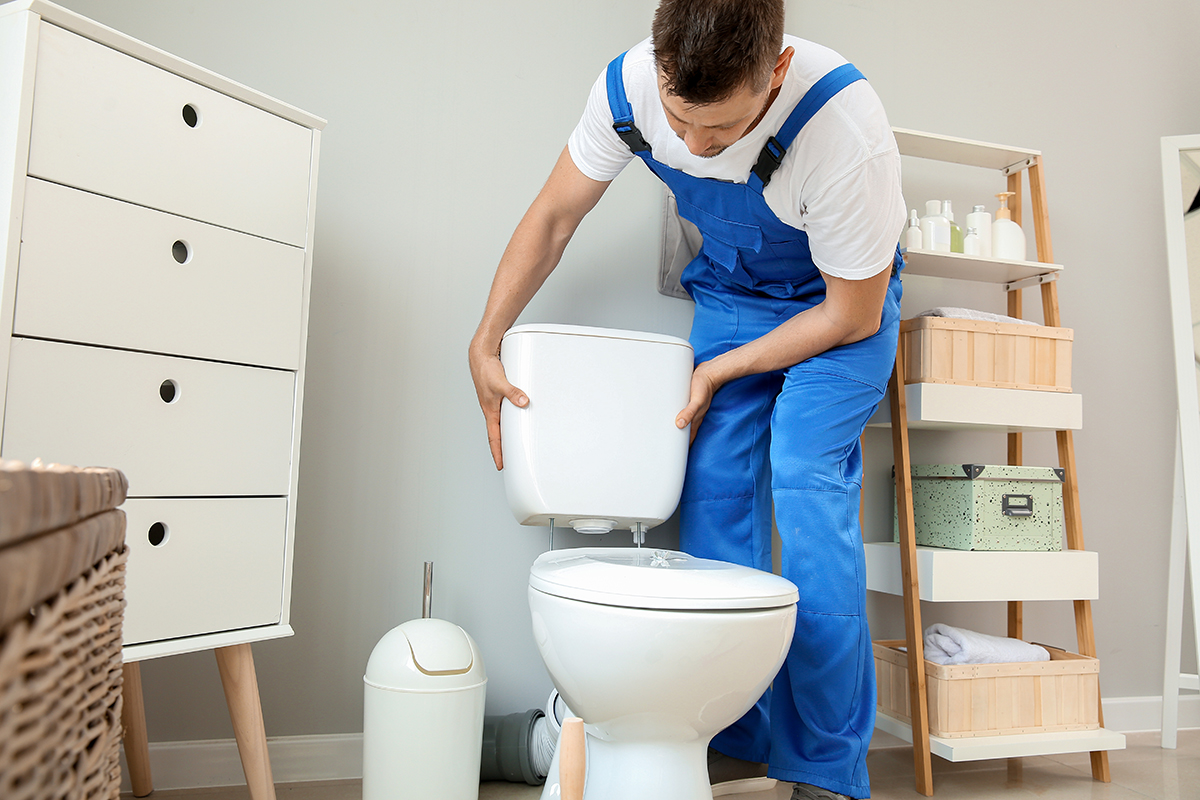 Toilet tank must be separated from the bowl for all two-piece toilets.
Toilets should not be placed in a cardboard box, unless it has broken into smaller pieces.
Any broken edges must be completely covered in cardboard and taped securely to prevent injury to staff.
Toilets can also be delivered to any of York Region's Community Environmental Centres. The Vaughan location is at 130 McCleary Crt. (Creditstone Road and Highway 7).
Irregular-shaped objects
Irregular-shaped objects that cannot fit into the proper waste container will be collected, provided the item does not exceed 1.5 metres (5 feet) in length and a maximum of 0.9 metres (1.5 feet) in any other dimension.
Ensure all sharp and hazardous objects are removed.
Ensure items are secured as a bundle not exceeding 20 kilograms (45 pounds).
Ensure all items are not defined as non-collectible waste.
The City reserves the right to refuse unsafe, overweight or oversized items.
Appliance and metal pick up
Refer to the appliance and metal pick up section for more information on this program.