Find more information about Park Locations and Amenities below.
Click on the image below to read full list of all City of Vaughan parks (PDF). You may also view the City parks and amenities online map. 
To report a park in need of maintenance, call Service Vaughan at 905-832-2281 or email service@vaughan.ca.
Image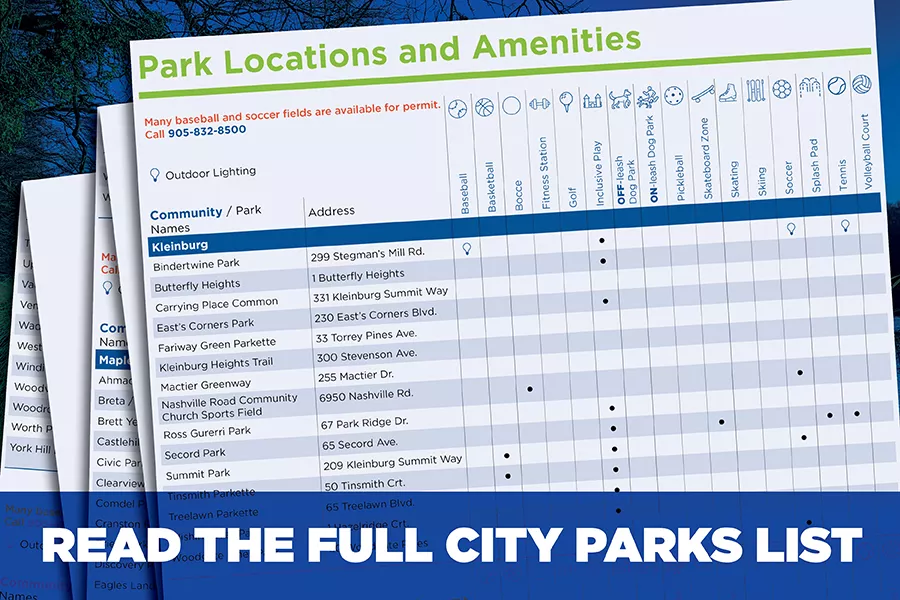 Contact Information
Parks, Forestry and Horticulture Operations