10190 Keele Street, Maple ON L6A 1R7
905.832.2377
Service Disruption (Tuesday, May 16):  The water slide and whirlpool at Maple Community Centre are closed until further notice.
Recreation Supervisor, Community Centres:
Bindi Patel ext. 7404
---
Customer Service Desk Hours
Monday to Thursday: 5:30am-10:30pm
Friday: 5:30am-10pm
Saturday & Sunday: 7am-6:30pm

Note: Transactions will end 15 minutes prior to closing. For all other hours, please refer to specific program schedules. Hours are subject to change during holidays; visit Holiday Schedules & Closures for more details.
---
Maple Community Centre offers community facilities for all occasions. Facilities may be rented for business meetings, parties, conferences and sporting events. Check facility availability or see our Facility Rentals page for more information. Venues and amenities include activity rooms, indoor arenas, fitness centre, indoor track, multi-purpose room/gymnasium, swimming pool and bowling alley.

One-Stop Shopping
Items for sale at this location include: green bins, blue boxes and garbage tags.
Swimming Pool
pool temperature: 28.9-29.7°C (84-85.5°F)
25-metre, 4-lane lap pool
family change room
twisting water slide
viewing gallery
accessibility: ramp access
Fitness Centre
cycling studio
indoor track
sauna, whirlpool
squash courts
swimming pool
---
Maple Bowling Alley
Let the good times roll! Enjoy a family bowling night:
Newly renovated 4-lane, 5-pin bowling alley located in the basement of Maple Community Centre
fresh painting, a mural designed by a local Vaughan artist
updated bowling equipment and lanes
advanced pin-setting technology, gutters, automatic bumpers and synthetic lanes
connect wirelessly to surround sound speaker system
expanded kitchen area with microwave and fridge
fully accessible seating and washrooms
For details and registration, visit vaughan.ca/sports.

Rock n' Bowl: Book Your Bowling Party Online
Rock n' Bowl parties on Friday evenings and weekends can be booked online at vaughan.perfectmind.com (click the 'Facility Bookings' tab, then 'Bowling Party Booking').
Bookings are available 7 to 90 days in advance of the two-hour bowling timeblock. The cost for Vaughan residents is $269.75 for up to 30 participants ages 4+ including the host's child.
For more information on playdates and parties visit vaughan.ca/partytime.
 
Image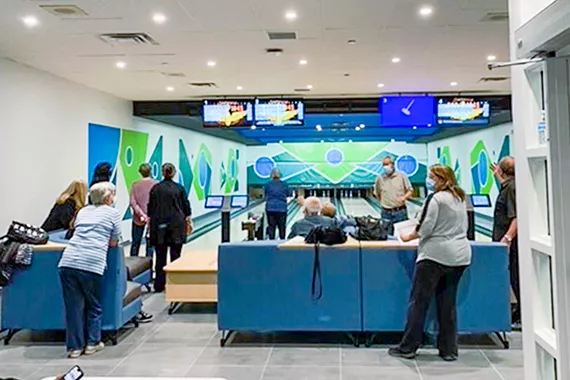 Image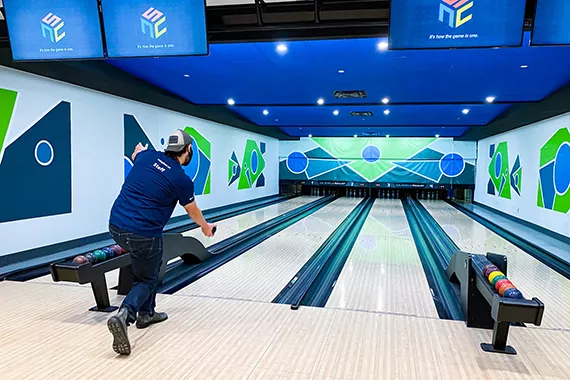 Image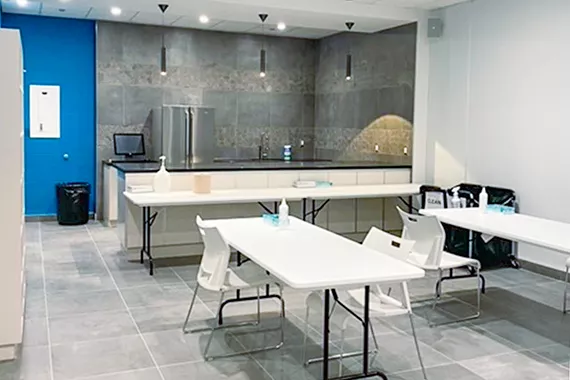 Image