Woodbridge Avenue Improvements and Streetscaping
Construction is anticipated to be complete by end of fall 2023
Woodbridge Avenue Open House
As work continues on Woodbridge Avenue, the City of Vaughan is hosting an Open House to provide updates about the project. You are invited to drop in to learn more about improvements underway, construction impacts and timelines, and ask questions directly to the project team.
Here are the details:
Date: Thursday, June 8
Time: Anytime from 4:30 p.m. to 8:30 p.m.
Location: Wood bridge Pool and Memorial Arena, located at 5020 Islington Ave.
Woodbridge Avenue is open for business
Kick off your spring shopping at Woodbridge Avenue! There is so much to see and do – and many opportunities to support local retailers, restauranteurs and organizations while construction is underway in the area:
Shop in-person or online
Buy gift cards
Order takeout or delivery from, or dine in, a restaurant or café
 
Parking Update
Additional parking is now available for use while visiting Woodbridge Avenue. Designated parking spots
at 7971 Kipling Ave. (in the Faith Deliverance International Ministries Church parking lot) and 140 Woodbridge Ave. (Marketlane Shopping Centre) offer easy access to shops and services along Woodbridge Avenue while the area undergoes improvements.
7971 Kipling Avenue
Image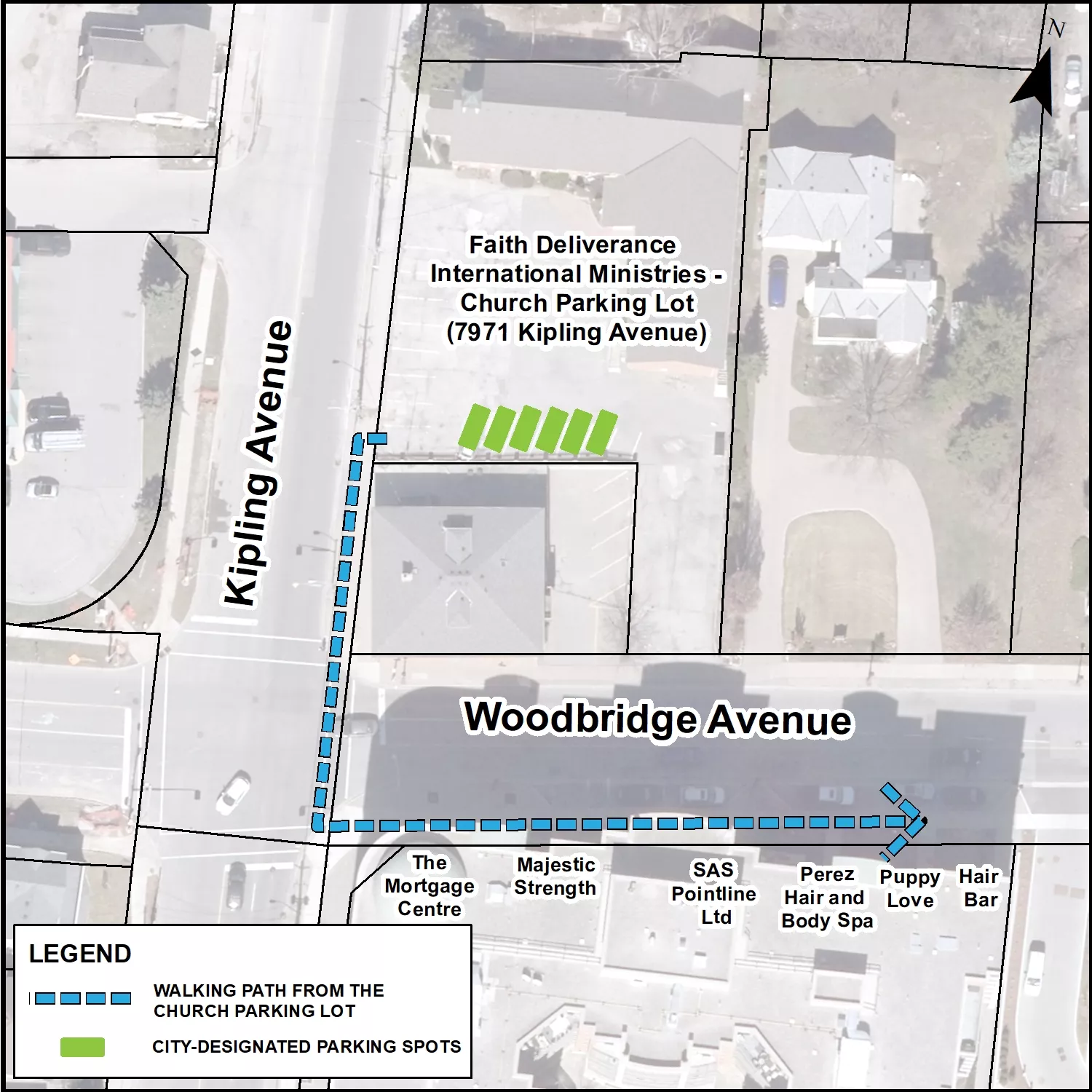 140 Woodbridge Avenue
Image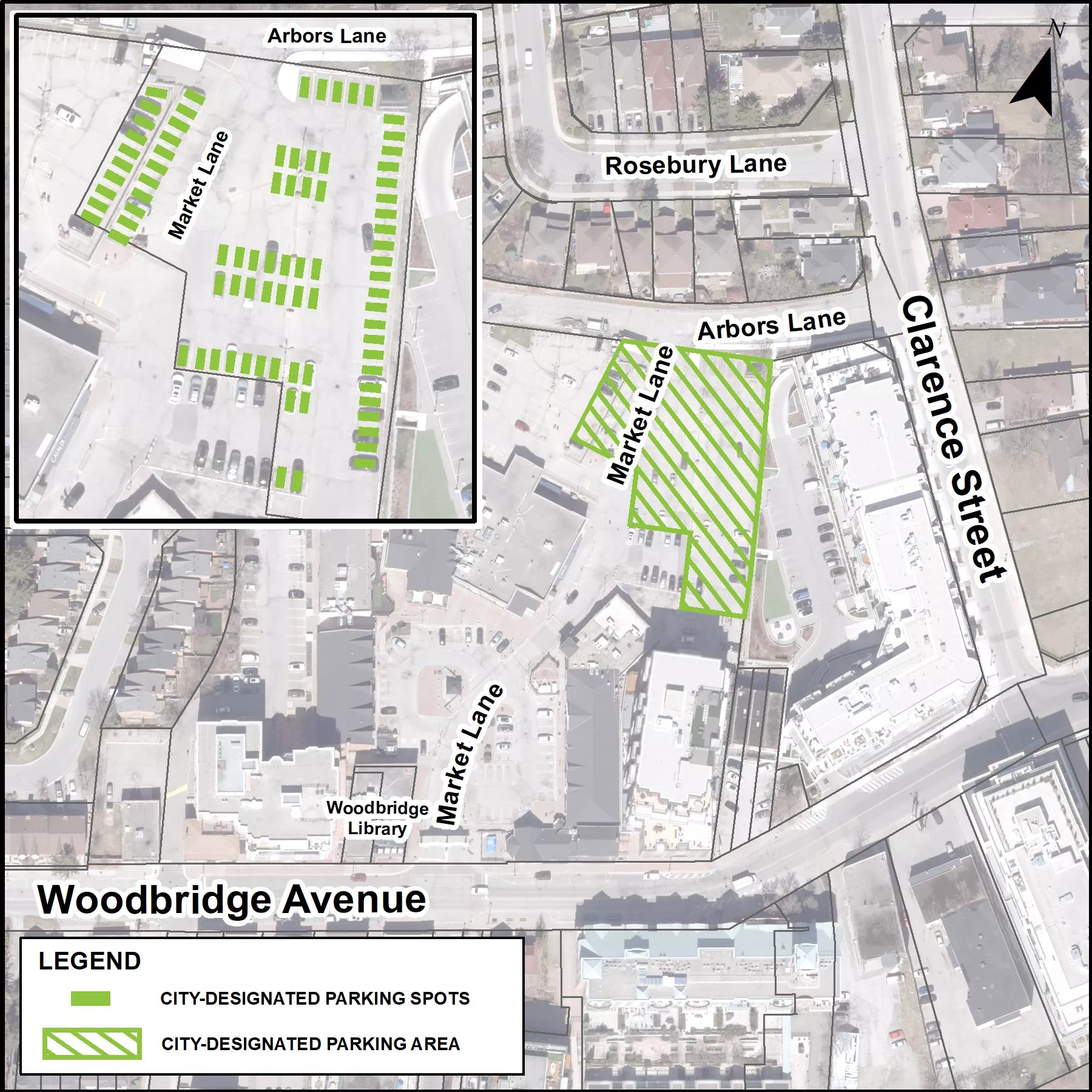 Construction update
The City of Vaughan is making important infrastructure enhancements along Woodbridge Avenue, from Kipling Avenue to Islington Avenue.
Work includes:
watermain replacements
sanitary sewer enhancements
road rehabilitation.
In addition to the underground infrastructure work, the City is also restructuring the road, providing on-street parking, upgrading traffic signals, updating the street lighting and walkways, and adding new streetscaping and landscaping features.
Once these improvements are finished, they will support existing and future residents and businesses in Woodbridge Village for years to come by:
promoting walking, cycling and transit use.
reducing interactions between pedestrians and vehicles.
supporting daily community life and events.
capturing inspirational, educational and heritage elements.
increasing tree coverage.
building on the convenient access to the trail along the Humber River system.