Deputy Mayor, Local and Regional Councillor - Linda Jackson
Media
Image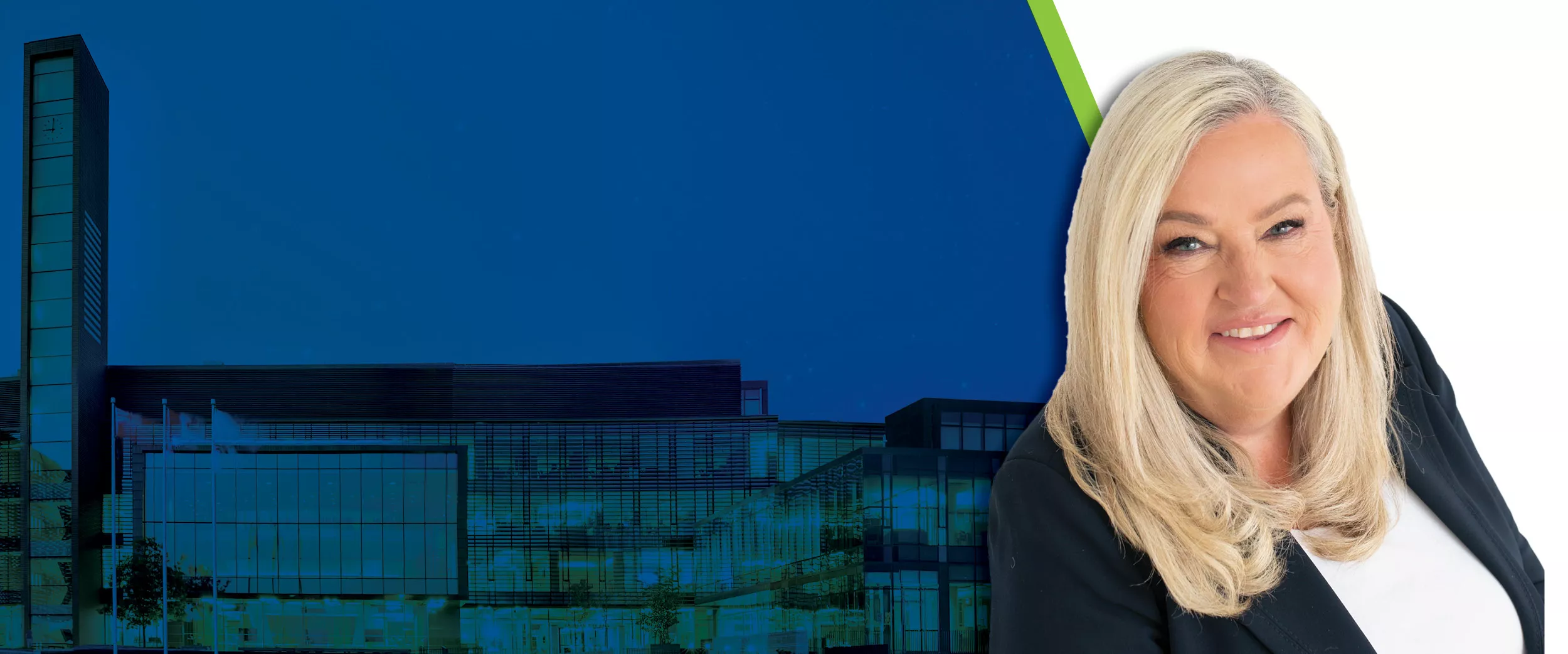 Deputy Mayor, Local and Regional Councillor Linda Jackson sits on both City of Vaughan and York Region Council as well as boards, committees and task forces. In her role as Deputy Mayor, Councillor Jackson represents Mayor Steven Del Duca in his absence and ensures City matters are still addressed on a mayoral level.
As a Local and Regional Councillor, she represents citizens at both the municipal and regional levels. Locally, she makes decisions at Vaughan Council and also considers matters that impact all residents. As a Regional Councillor, she sits on York Region Council and participates on boards, committees and task forces to set policies, directions and budgets at the regional level. Each gray number 
Profile
Linda Jackson grew up in Woodbridge with her parents and brothers. She was first elected to the position of Ward 2 Councillor in 2002 and then Regional Councillor in 2003. In 2006, she was the Mayor of Vaughan, and she served as a Local and Regional Councillor from 2018-2022.
On Oct. 24, 2022, Linda was elected to serve as Deputy Mayor and Local and Regional Councillor for the 2022-2026 Term of Council for the City of Vaughan and York Region Council. York Region recently appointed her as a board and Executive Committee member of the Toronto and Region Conservation Authority. In addition, she was appointed to the City of Vaughan Accessibility Advisory Committee and the Vaughan Metropolitan Centre Sub-Committee. 
Linda's late mother, Lorna Jackson, was Vaughan's longest-serving Mayor and held office from 1982 until her death in April 2002. Lorna's political career played a significant role in influencing Linda's career in politics. To this day, she credits her mother with teaching her the importance of public service and how to effect positive change in the community with strong leadership.
Today, you can find Councillor Jackson at Vaughan City Hall and around the city, working on local and regional issues and initiatives important to the city's residents and businesses.
Who provides services?
| York Region (upper tier) provides | City of Vaughan (lower tier) provides |
| --- | --- |
| | |
Vaughan Wards and York Region Boundaries
Vaughan's boundaries are Highway 50 to the west, King-Vaughan Road to the north, Steeles Avenue to the south and Yonge Street to the east. York Region is made up of nine municipalities: Aurora, East Gwillimbury, Georgina, King, Markham, Newmarket, Richmond Hill, Vaughan and Whitchurch-Stouffville. The shaded gray numbers on the map represent Vaughan Concession Blocks (PDF).
Image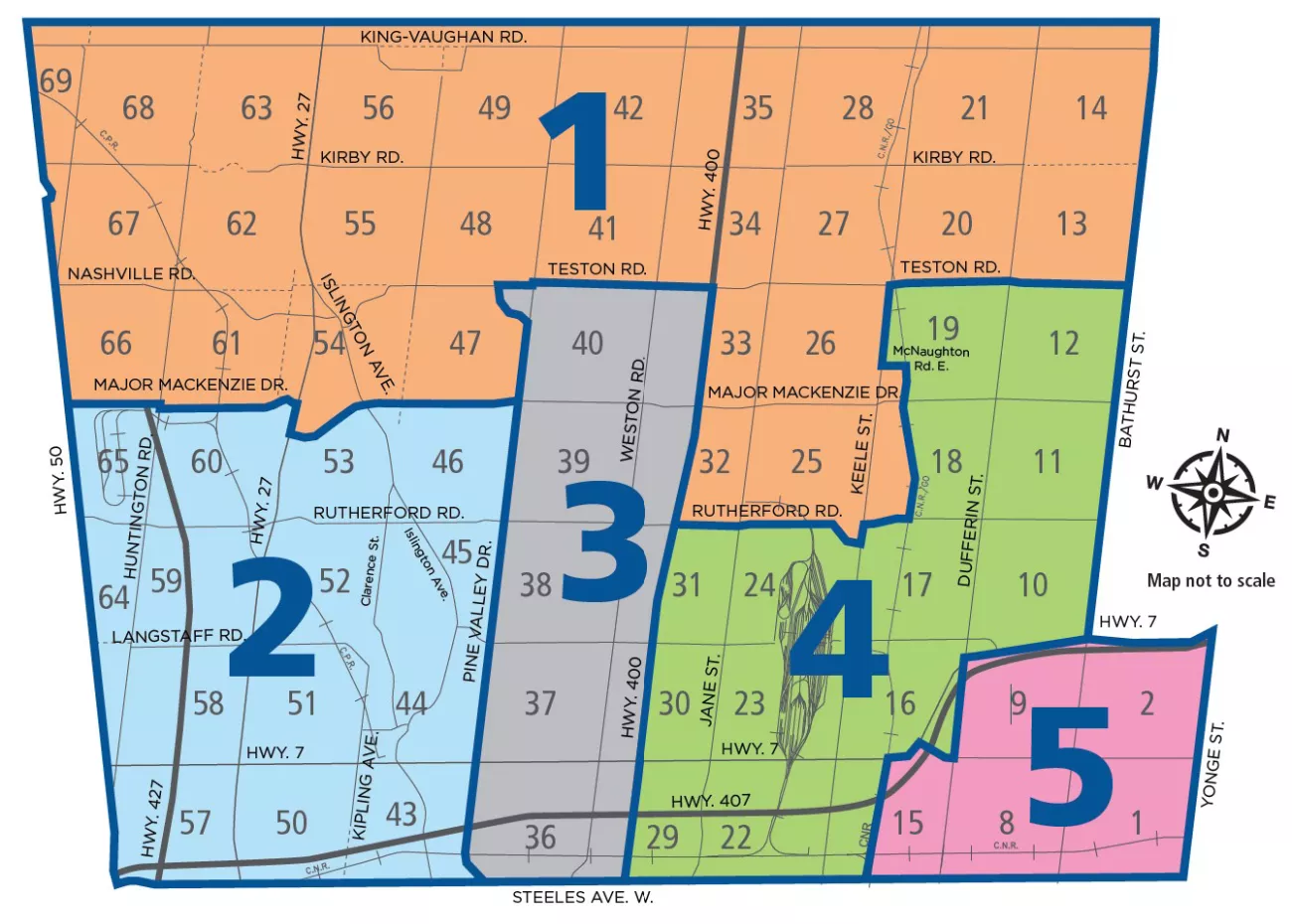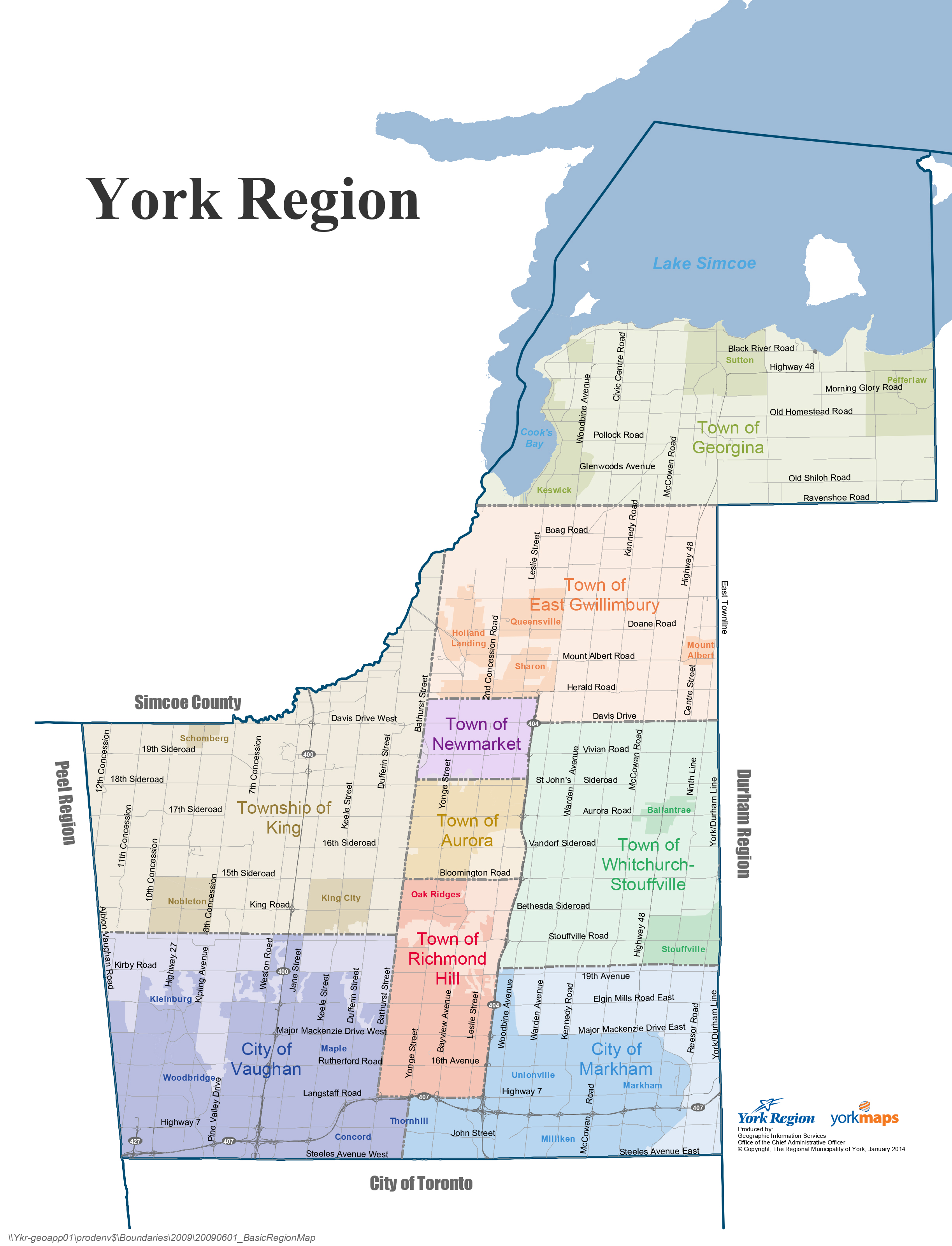 Contact the Councillor

Linda Jackson
Deputy Mayor, Local and Regional Councillor
905-832-2281, ext. 8085
Email: linda.jackson@vaughan.ca 
Council Executive Assistant:
Natalie McBoyle
905-832-2281, ext. 8948
Natalie.McBoyle@vaughan.ca
Location:
Vaughan City Hall, Level 400
2141 Major Mackenzie Dr.
Vaughan, ON  L6A 1T1
Additional Resources
All external links will redirect you to websites not controlled by the City of Vaughan. The City is providing these links to you for your convenience only and should not be viewed as an endorsement by the City of the content, products, services or opinions offered there.
Deputy Mayor - Local and Regional Councillor Linda Jackson