Vaughan Healthcare Centre Precinct – Landscape Architecture
Project Summary
The City of Vaughan and consulting team, HOK, have completed the Vaughan Healthcare Centre Precinct Landscape Architecture which includes a landscape concept, landscape guidelines, detailed designs for early phase streetscape and landscape works, and a landscape maintenance manual.
The Landscape Development Concept provides a landscape framework for future development in the Vaughan Healthcare Precinct. Four broad landscape concepts – Active Amenity Spines, Naturalized Waterways, Naturalized Landscapes and Passive Buffer Spine – are broken down into specific open space typologies with general guidelines for the public realm and future development sites. Like a healing garden, the landscape concept embraces a broader holistic approach to building landscapes for health and wellness by connecting people with nature. Water is symbolically celebrated for its healing and meditative qualities and integrated into the design of the landscape systems. Sensory design re-invigorates public landscapes with visual intensity and seasonality of urban nature, including the subtleties of fragrance, sounds, sunlight, and texture. The dynamic qualities of the landscape can respond to changing needs and opportunities as the community develops in the future.
Image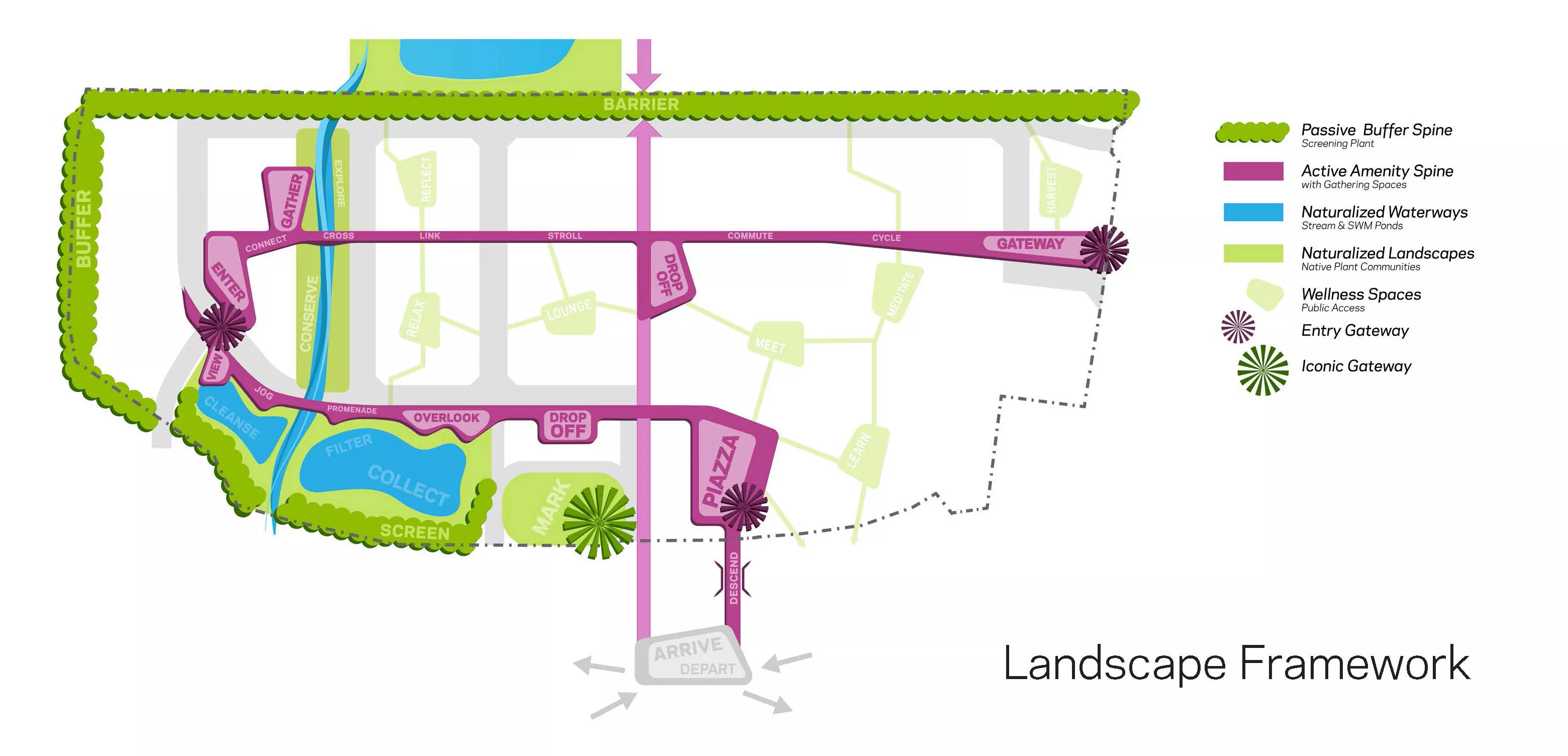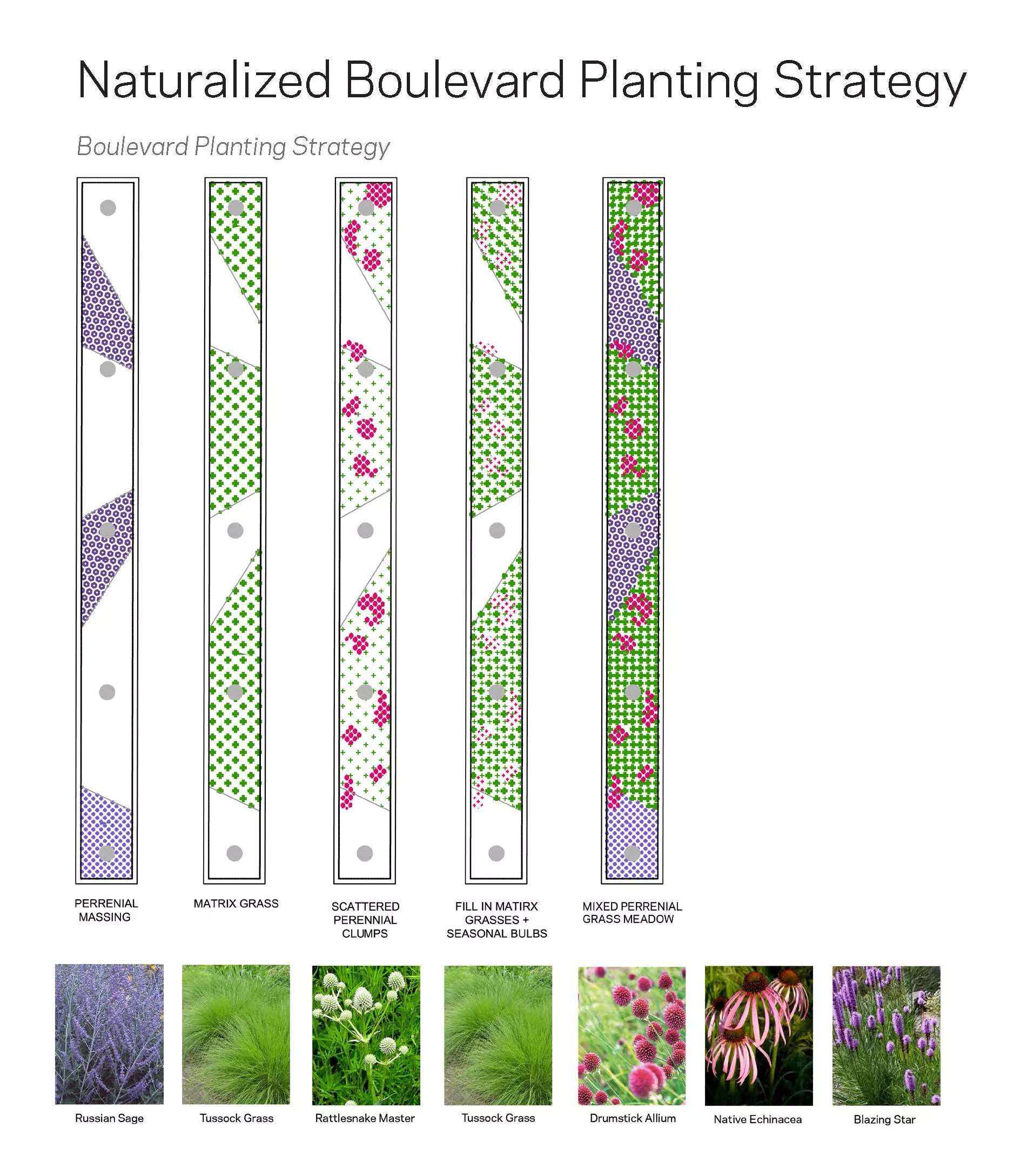 Site Overview
The Vaughan Healthcare Precinct is an 82 acre site located at the northwest quadrant of Major Mackenzie Drive and Jane Street. As a Primary Centre in the City's Official Plan, the site is planned to evolve as a pedestrian friendly, transit oriented, urban, mixed-use health and wellness community, anchored by the new Mackenzie Health Hospital.