Transportation and Fleet Management Services
The City of Vaughan's Transportation and Fleet Management Services' three units include Road Operations, Traffic Services and Fleet Management. 
Road Operations maintain the City's road network including asphalt and sidewalk repair and maintenance of road markings, street sweeping and winter maintenance.
Traffic Services manage safer and efficient movement of pedestrian and vehicular traffic across the City on the local road network including traffic signs and pavement markings as well as speed compliance and traffic management.
Fleet Management oversees the purchase and maintenance of all City vehicles, except for those under Vaughan Fire and Rescue Service, and ensures all City drivers are properly trained.
#SlowDownVaughan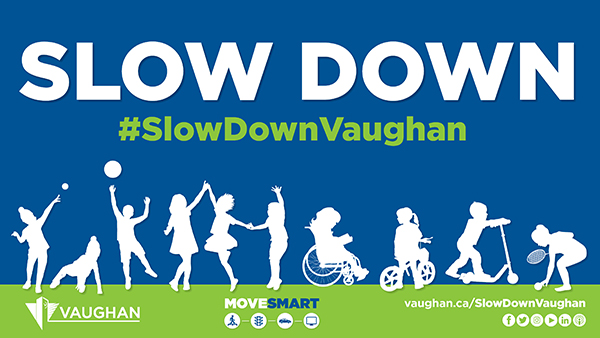 Vaughan citizens have identified speeding as one of the City's key traffic issues. Council approved a program to create a new city-wide lawn-sign campaign encouraging the public to slow down while driving on City roads. Learn more about how to participate in #SlowDownVaughan.