Napier Street Traffic Study
The City of Vaughan retained an independent consultant to undertake a comprehensive traffic mitigation, operational and road safety review in Kleinburg for the Napier Street and Stegman's Mill Road community (see the study area image below). The study assessed the feasibility of closing all or part of Napier Street at Stegman's Mill Road, in addition to identifying appropriate traffic mitigation measures for the area.
Public input was essential to the success of this project. Residents of the Napier Street and Stegman's Mill Road community were invited to learn more about the study in a virtual Public Information Session on Nov. 23, 2021, at 7 p.m. A video recording and PDF of the online presentation provided at the meeting are available. Residents were also invited to provide feedback on the study and proposed options for the full or partial closure of Napier Street at Stegman's Mill Road through an online survey, which was available from Thursday, Nov. 25 to Friday, Dec. 17, 2021. Results of the study's public engagement are outlined in the Public Engagement Summary Report (PDF).
Based on the study findings and public feedback, Council approved a partial road closure with right-in/right-out access. Permanent, long-term changes will include the construction of a concrete island and reduction of speed limits in the area. In the meantime, immediate interim measures will be implemented, including a painted island with bollards and a turn prohibition with signage to restrict the northbound left turn and eastbound left turn at the intersection (the turn prohibition will remain after construction). The design and construction of the concrete island will be addressed as part of the City's Kleinburg Village Improvements project.

Study area: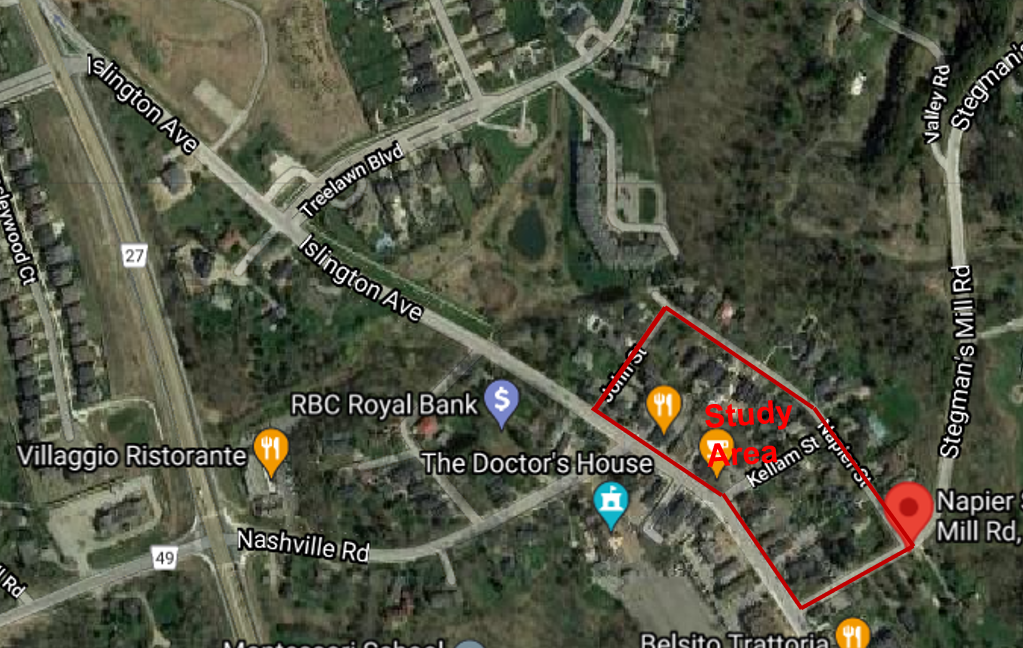 Image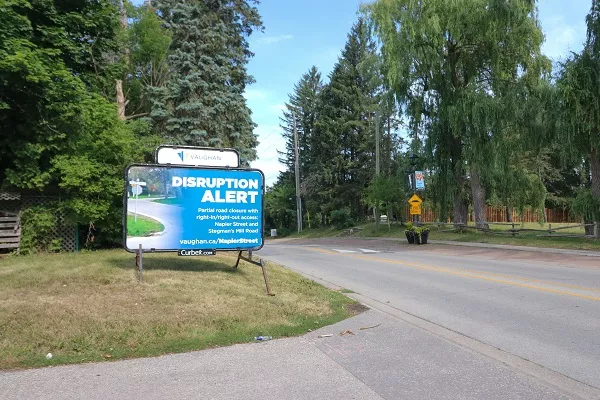 Image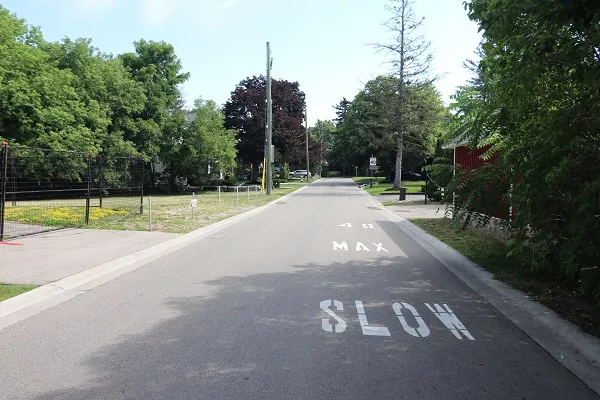 Image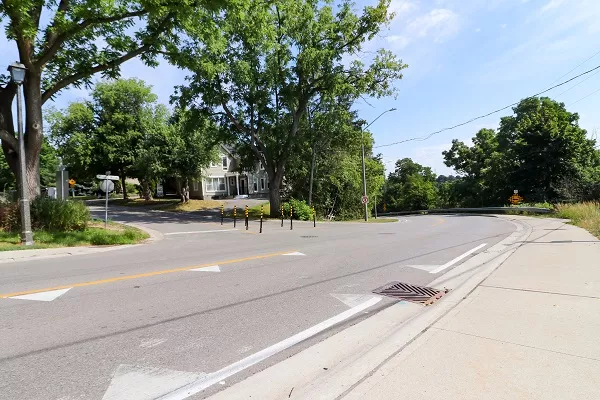 Image