Road defects result from a combination of pavement use and aging, insufficient road base and poor drainage. The City conducts road repairs throughout the year including pothole patching, asphalt grinding, asphalt replacement and crack sealing.
Pothole and road repairs
Potholes are formed by water on the road which expands into ice during the winter months. As the freeze-thaw process continues over the years, more water gets trapped and stored in the pockets of the road, in turn making larger gaps and voids with time. These are usually visible in the spring when ice thaws. The weight and traffic of vehicles, speed up the road breakdown in already-weakened areas. This causes negative impacts on the roadways known as potholes. Similar to how weather changes can impact the road causing them to crack or raise.
To request a pothole or road repair, please contact Service Vaughan at service@vaughan.ca or 905-832-2281. You may also make a request online:
Image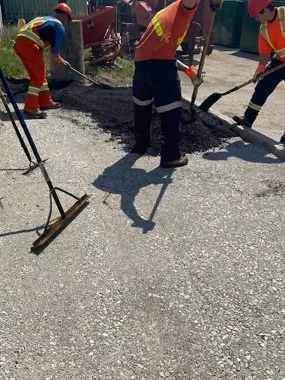 Image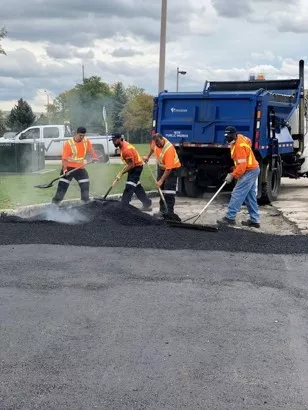 Image