You can download a schedule with your zone-specific information! Check the map below or use the search tool to determine whether your garbage is collected on the Blue or Yellow bi-weekly schedule.
Waste Collection Schedules
News and Updates
Image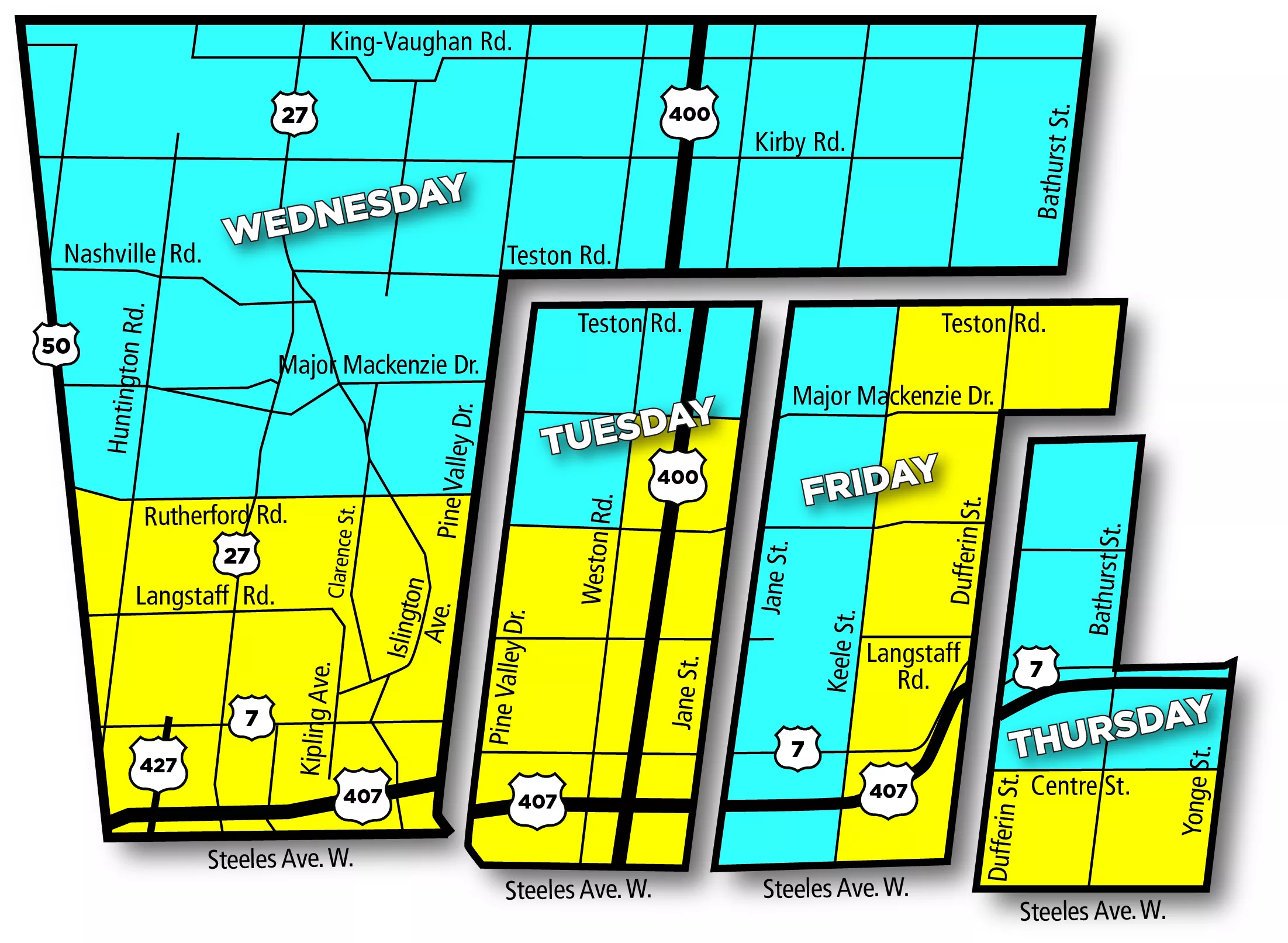 Waste Collection Search Tool
Private, New Subdivision and Multi-Residential Condominium Collection
Answer

The City does not provide municipal waste collection services to industrial, commercial, institutional or mixed-use establishments. Please contact a private company to arrange for waste collection.

Answer

Municipal waste collection services start in new residential subdivisions when the City determines that access to the new subdivision street(s) is clear, free of obstructions and allow trucks to move through easily. If access is not granted, residents are required to use a designated bin or other disposal option as provided by the builder/developer. Recycling and waste information is also available for new homeowners.

Answer

Municipal garbage/recycling collection services have been extended to all eligible multi-residential condominiums serviced by front-end collection (collection using shared bins at a single point in the building). Please refer to the municipal multi-residential waste collection program for more information.