Vaughan is a creative urban city that integrates art into its public realm - a city where art is accessible to all people and valued as a placemaking catalyst for conveying Vaughan's unique identity and economic vitality.
ADAMO, Pietro – Urbanissimo, Mixed media and resin on birch panel (triptych), 2008
City unveils its first public art piece in the Vaughan Metropolitan Centre
The City of Vaughan, in collaboration with Menkes Developments Ltd. and QuadReal Property Group unveiled a temporary public art installation prominently situated along Highway 7, leading into the heart of what will soon become Vaughan's cultural and entertainment hub - the Vaughan Metropolitan Centre (VMC).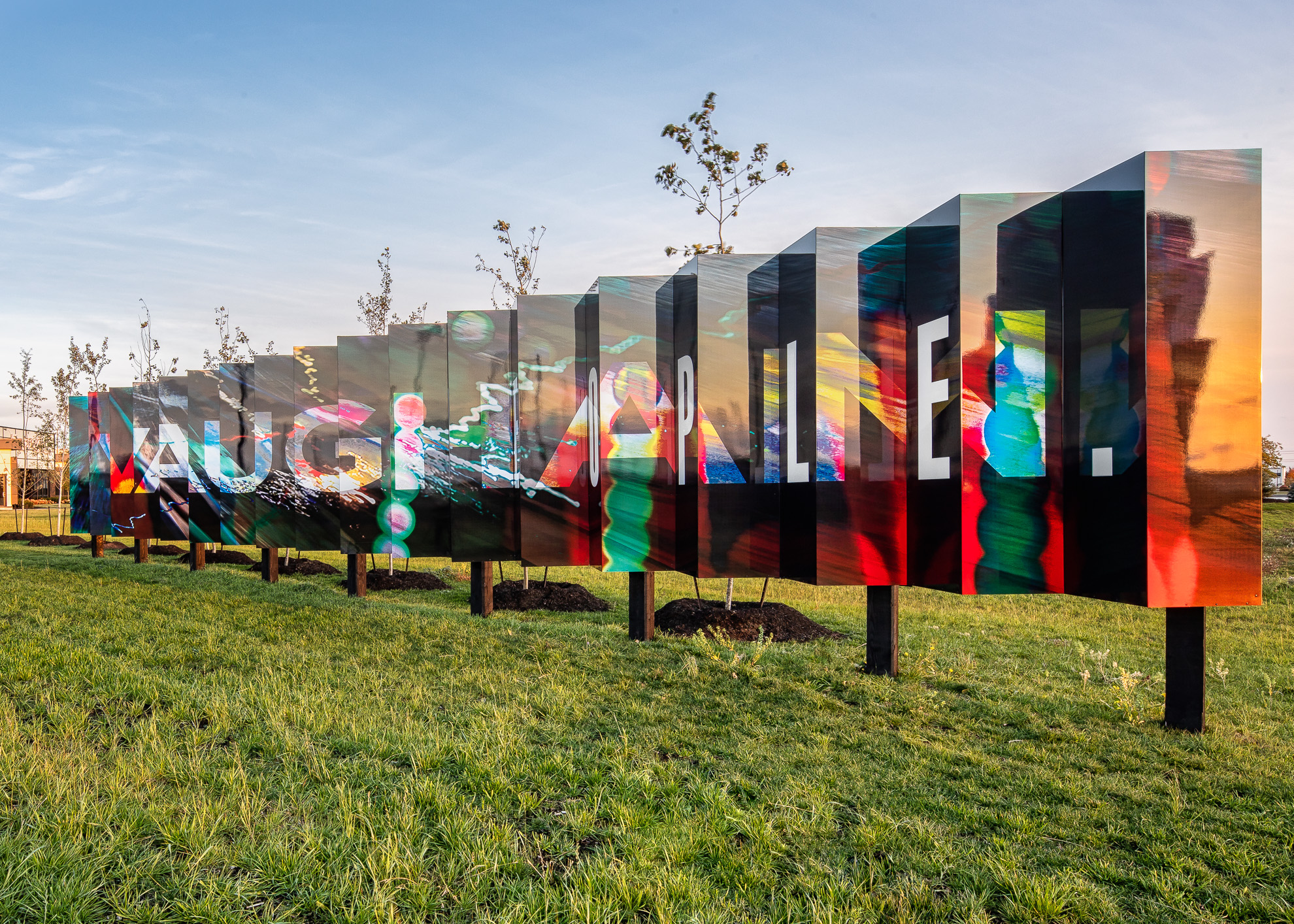 The City-curated panoramic installation entitled "Metropolis in motion" features the graphic design of established Vaughan-based artist Frank Mazzuca and stands at 63 feet wide and 10 feet tall. The three-dimensional art mural gradually reveals two entirely different images, engaging viewers travelling both east and west, with an inspirational phrase by famed urbanist and activist Jane Jacobs, illuminated at night on the west-bound side that read "Design is People" and the word "Vaughan" emerging on the east-bound side.
This is the City's first installed work of public art in the VMC and serves as a gateway to the South VMC, a diverse mixed-use development located in a vibrant urban centre that is evolving into a premier destination for arts, culture and entertainment