Welcome to the City of Vaughan and congratulations on joining one of the fastest-growing municipalities in Canada! The City is dedicated to making your transition as smooth as possible and supporting you on your new journey.
What happens after you get the job?
After completing the application process, you will receive notice if you are the successful candidate. You can expect a call or email with details about your scheduled start date and the documentation you will need to fill out. Most of the documents required are listed below. Please contact Human Resources if something you need isn't included in this list.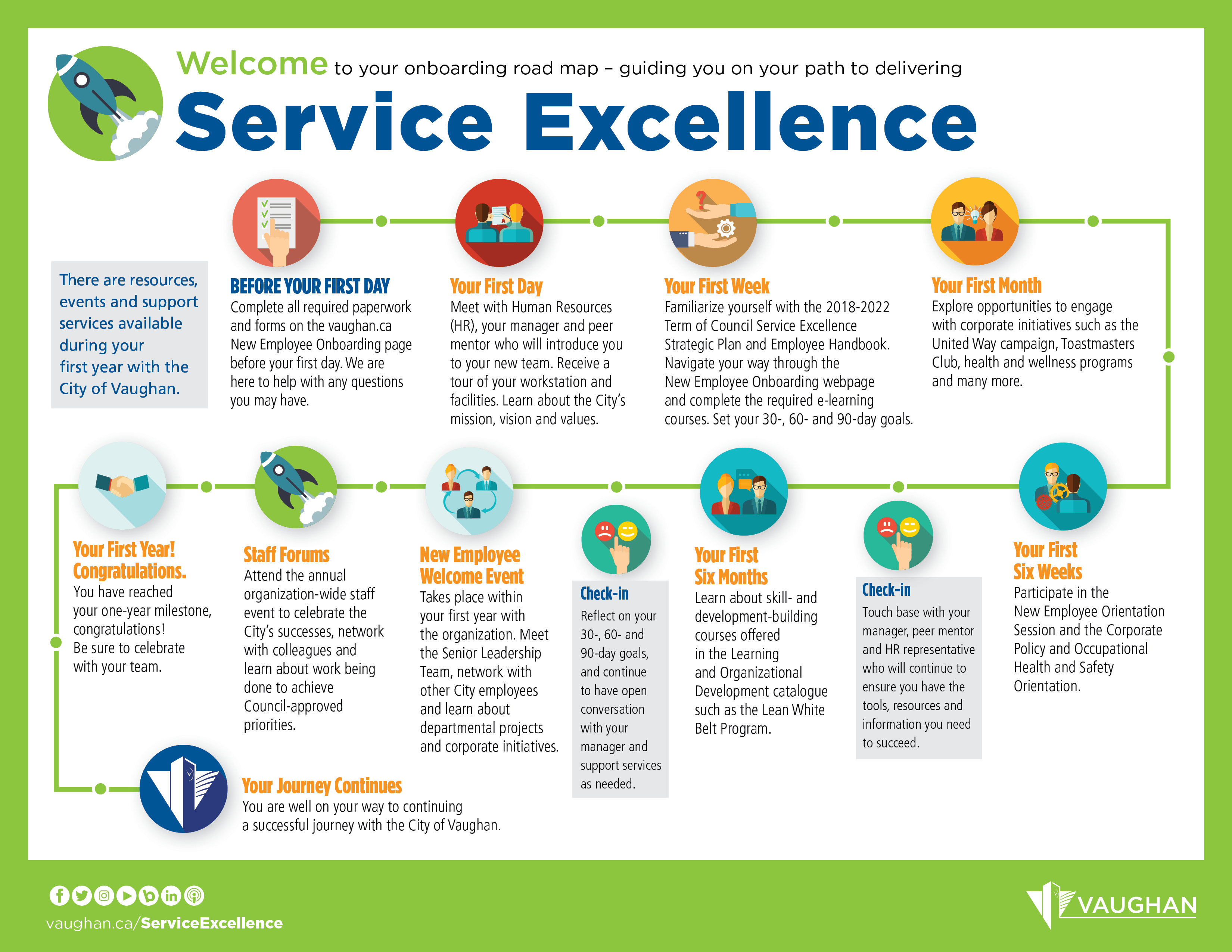 New Employee Onboarding Policies
New Employee Onboarding Forms
New Employee Onboarding E-learning Courses