Zoning by-law enforcement
The Zoning By-law regulates the use of lands in the city of Vaughan, and the character, location and use of buildings and structures. Listed below are the most popular rules regulated under the by-law and images showing what not to do; a full list is available in the by-law.
Rules
Driveway widening
Since widening relies on the size of a lot, a permit to widen may be required. Contact the City for more information.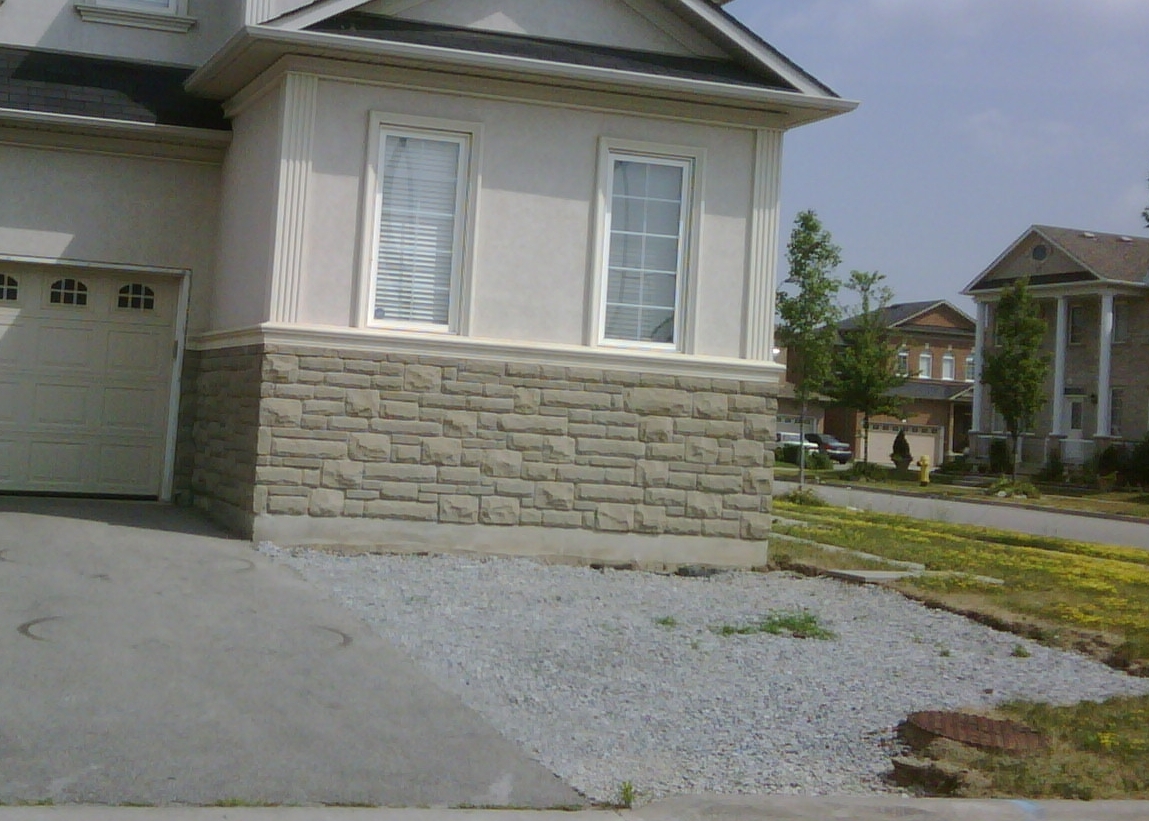 Parking on the lawn
Parking and storing any vehicle on the grass portion of any yard is not allowed. It damages the grass and creates an unsightly appearance.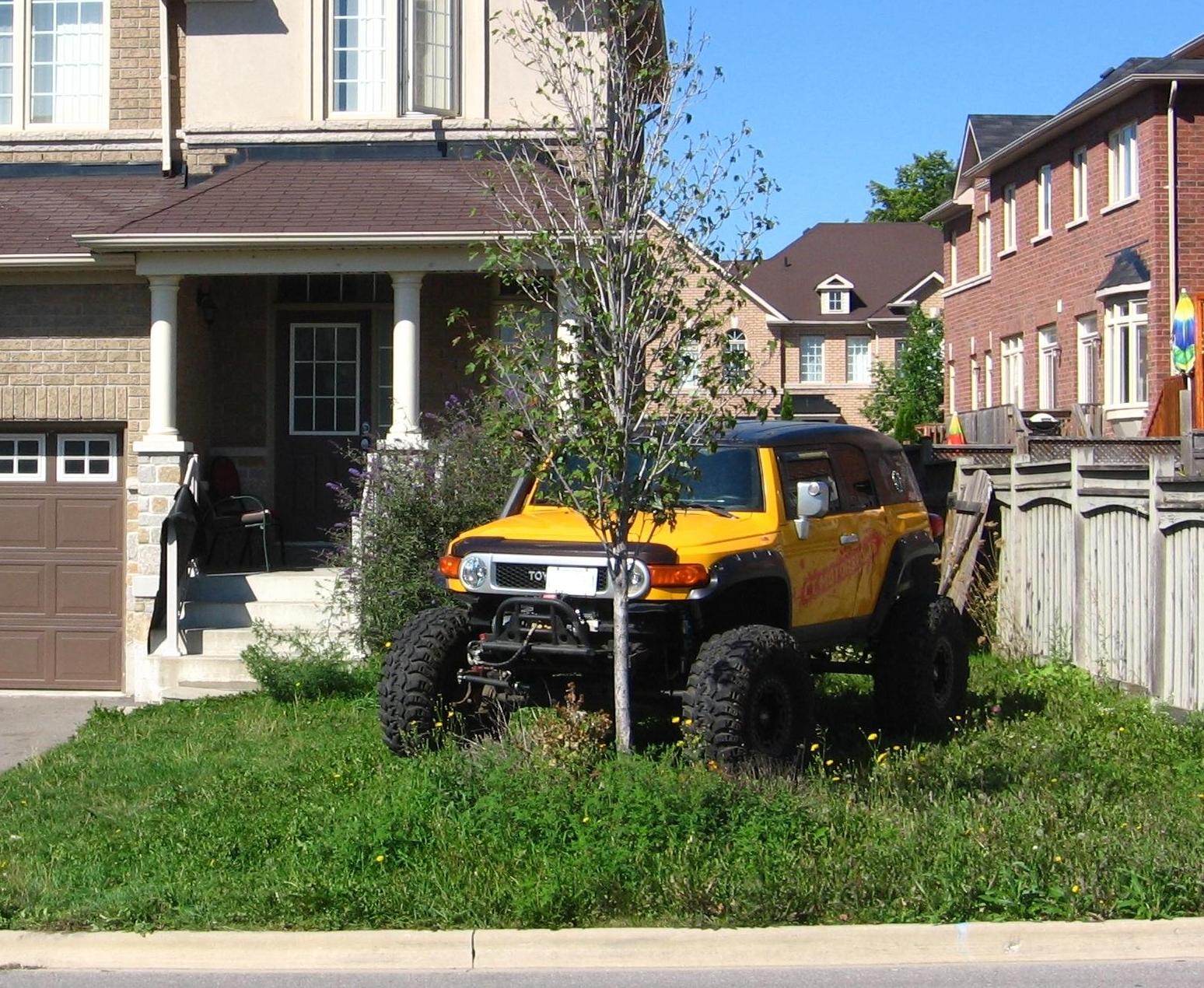 Boats and/or trailers
Boats, trailers or mobile homes are not permitted on front yards.
One boat (with or without a boat trailer), one trailer or one mobile home can be stored or parked in a side or rear yard, as long as it does not exceed six metres in length and it meets the minimum yard requirements for accessory structures. 
Trailers or mobile homes parked on a property cannot be used for human habitation.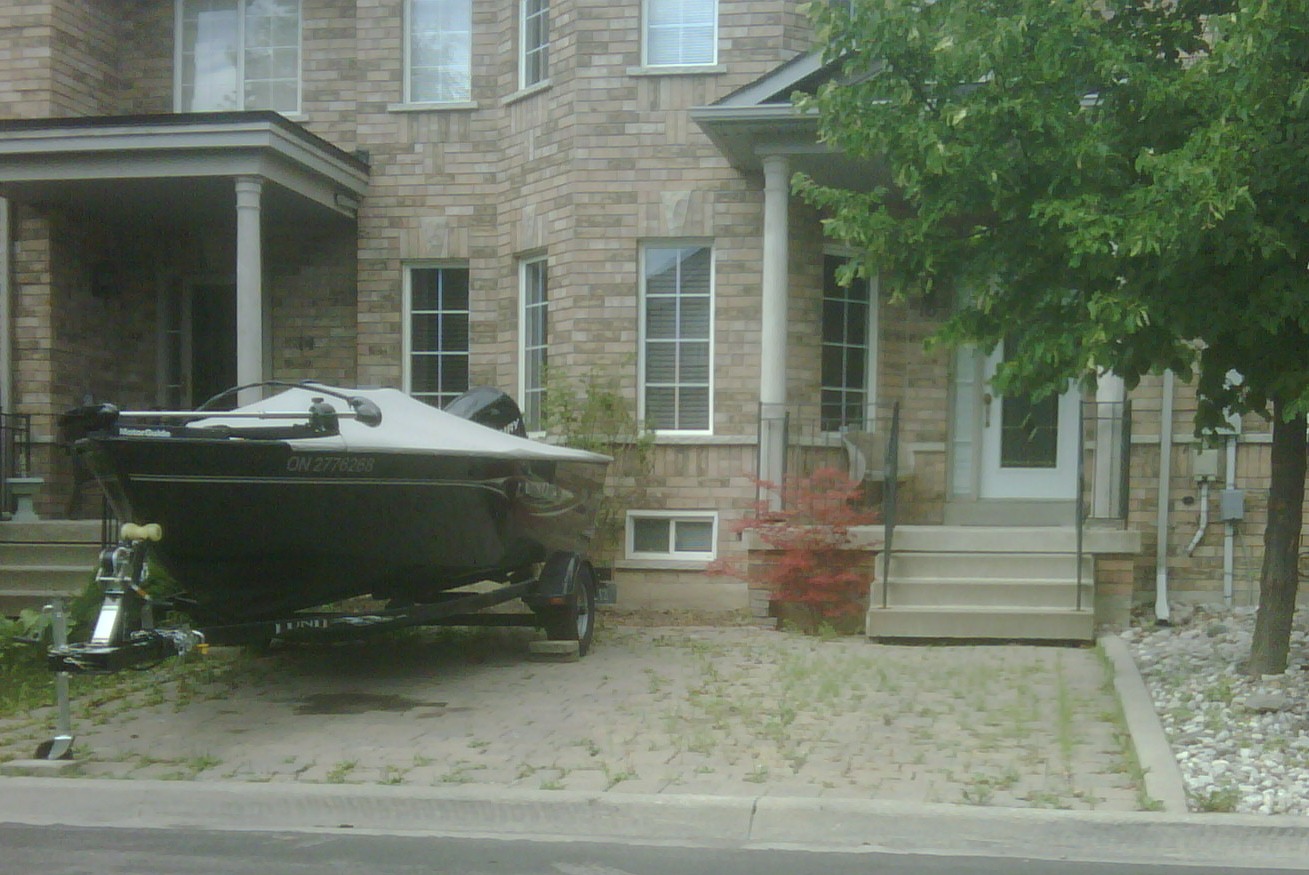 Sheds
The permitted area of a shed depends on the frontage of the lot.
The shed must be located in the rear yard and set back from the property line 0.6 metres (about two feet).
The height of the shed must not exceed 2.5 metres (about eight feet), which includes the height of the pad it is constructed on. If there is more than one shed on the property, contact Building Standards.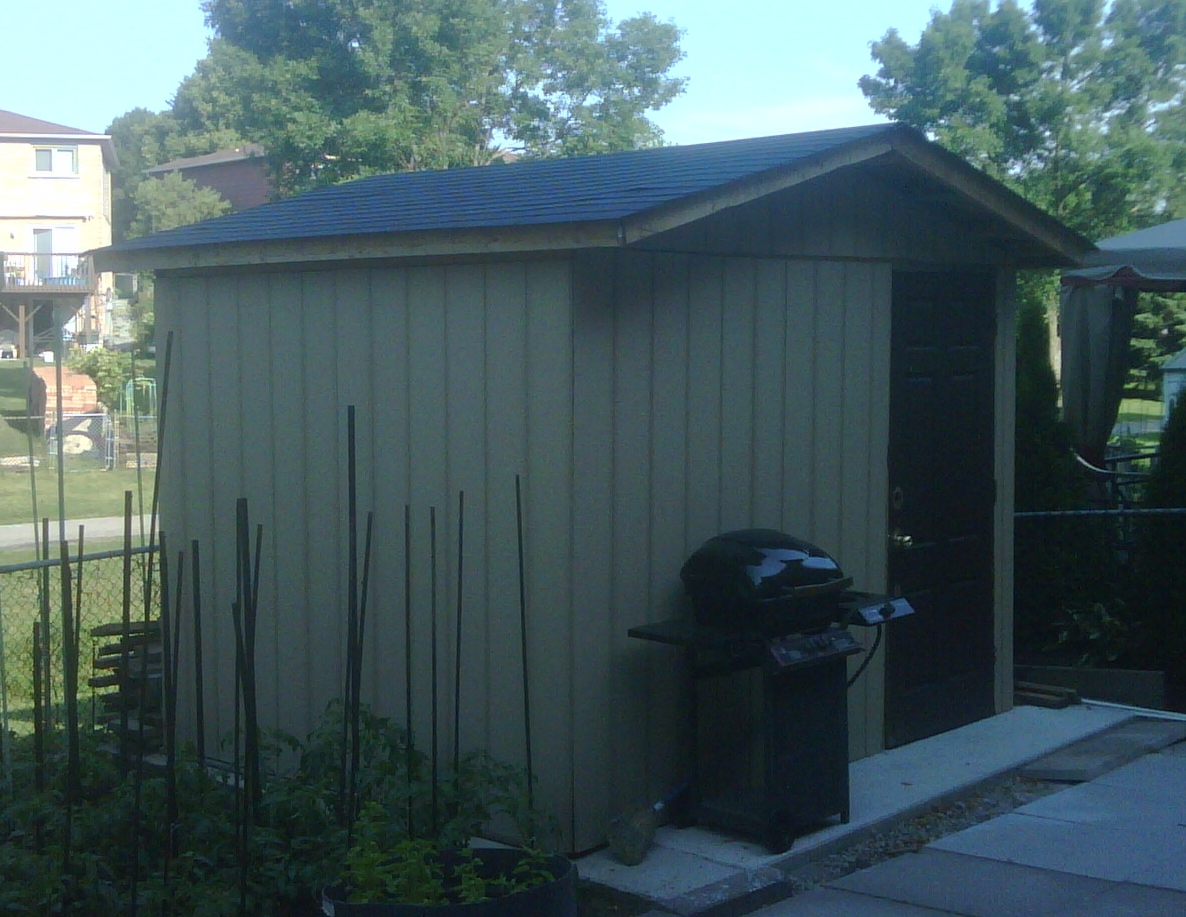 For more information about setback requirements for trailers, air conditioner units, sheds, boats and mobile homes, contact Building Standards.
Enforcement
Before any construction of a building or a structure, a building permit is required from the City.
Failure to comply with the by-law will result in fines, which are set out in the Ontario Planning Act.