Vaughan Urban Design Awards
The Vaughan Urban Design Awards recognize and promote local development initiatives that exemplify excellence in urban design, architecture, landscape architecture, public art and environmental stewardship within Vaughan. 
The awards reflect the community's commitment to quality and innovation in city building.
Every five years, the City of Vaughan invites urban designers, architects, landscape architects, planners, engineers, developers, contractors, landowners and the general public to submit projects for consideration for the Vaughan Urban Design Awards. Submissions were accepted from May to September 2022.
Since the inception of the Vaughan Urban Design Awards in 2008, 36 projects have been awarded.
2022 Vaughan Urban Design Award Winners
Urban Design Award Winners 2022
During a special ceremony at Vaughan City Hall, six awards were presented within two different categories:
Award of Excellence – This award is presented for projects which exemplify, as much as possible, the judging criteria and the City's design principles:
Image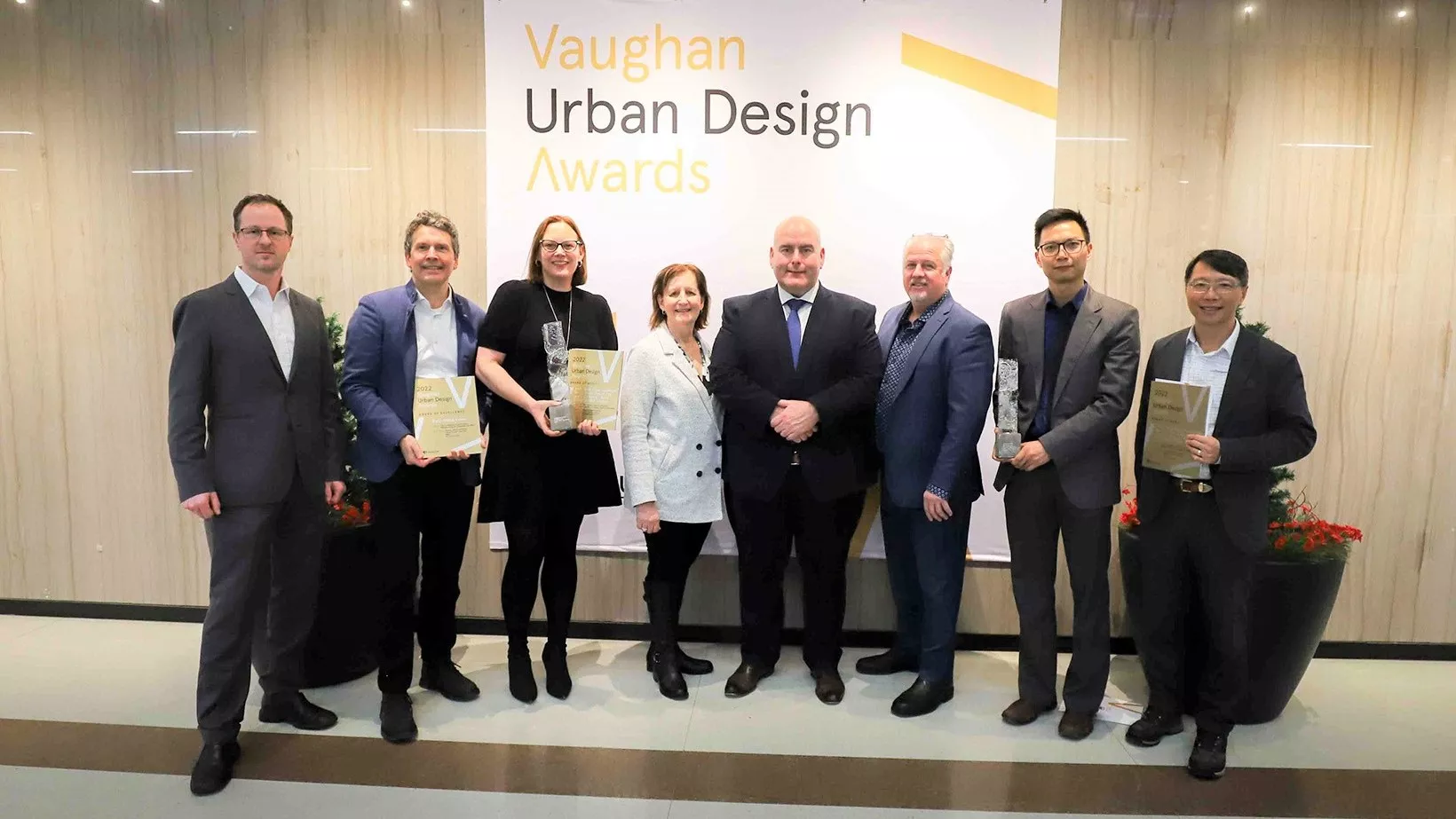 Award of Merit – This award is presented for projects and consultants who demonstrate excellence in one or more areas of the judging criteria and the City's design principles:
Image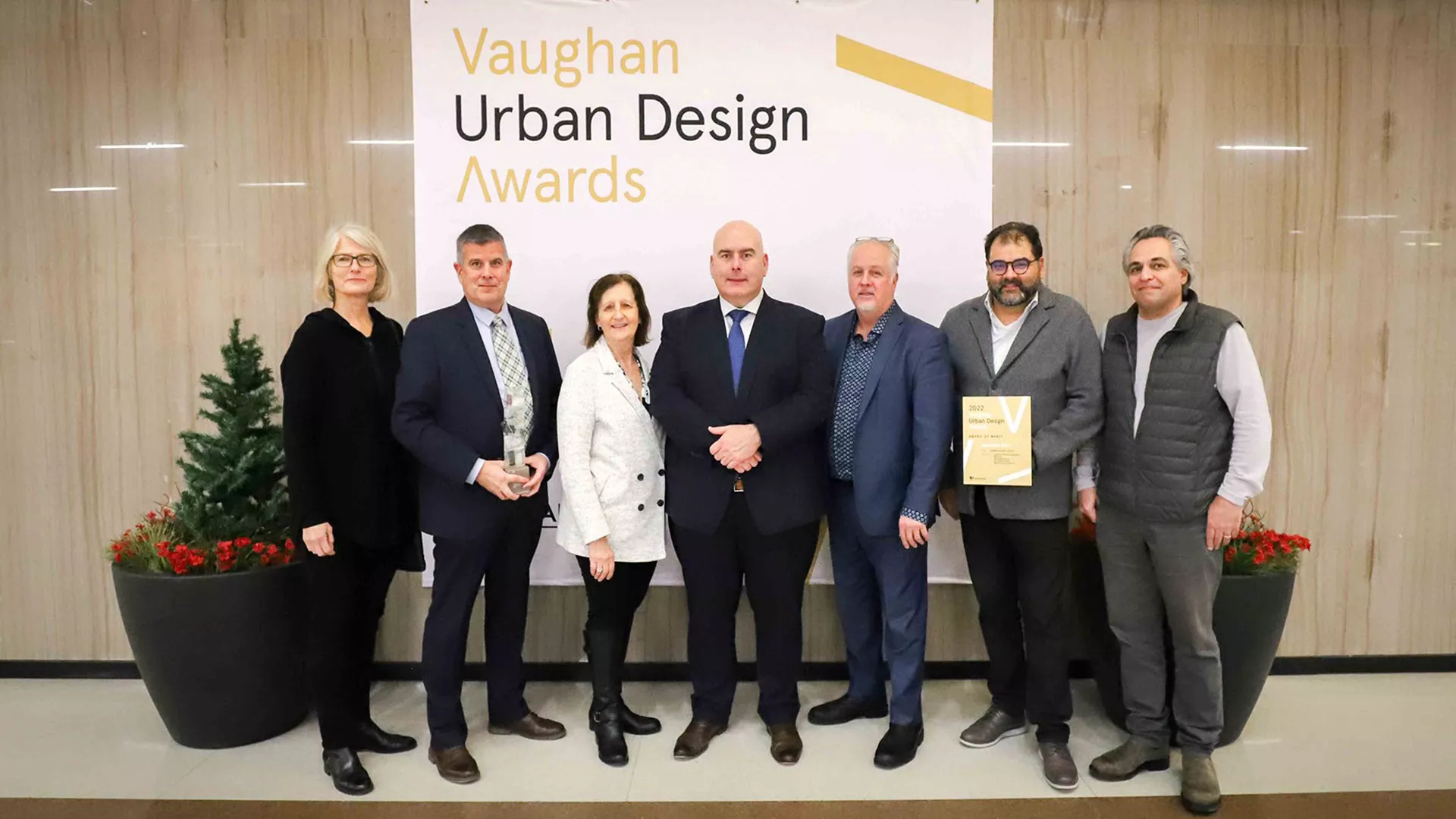 Cortellucci Vaughan Hospital
Image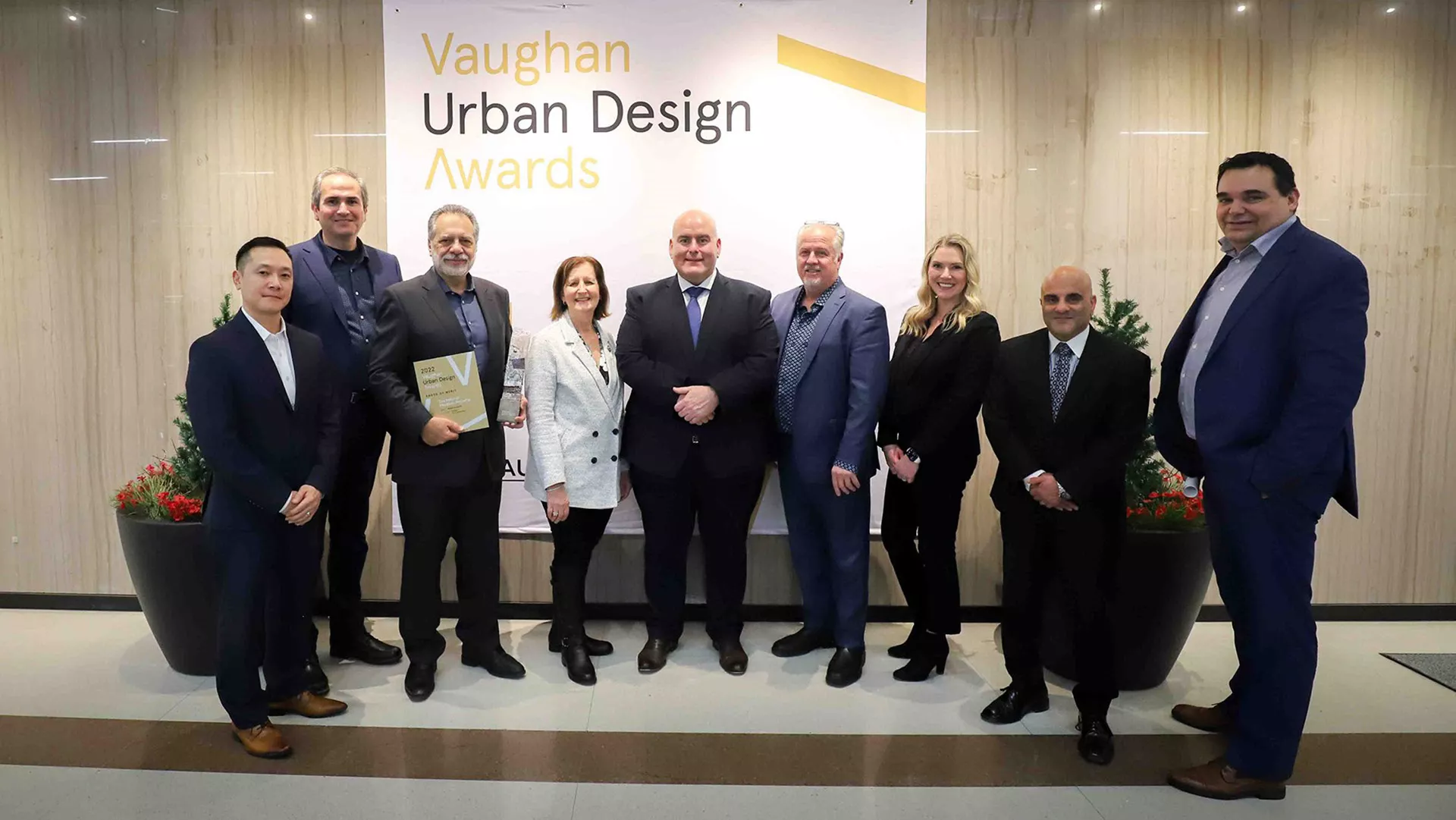 Maple Library Reading Garden
Image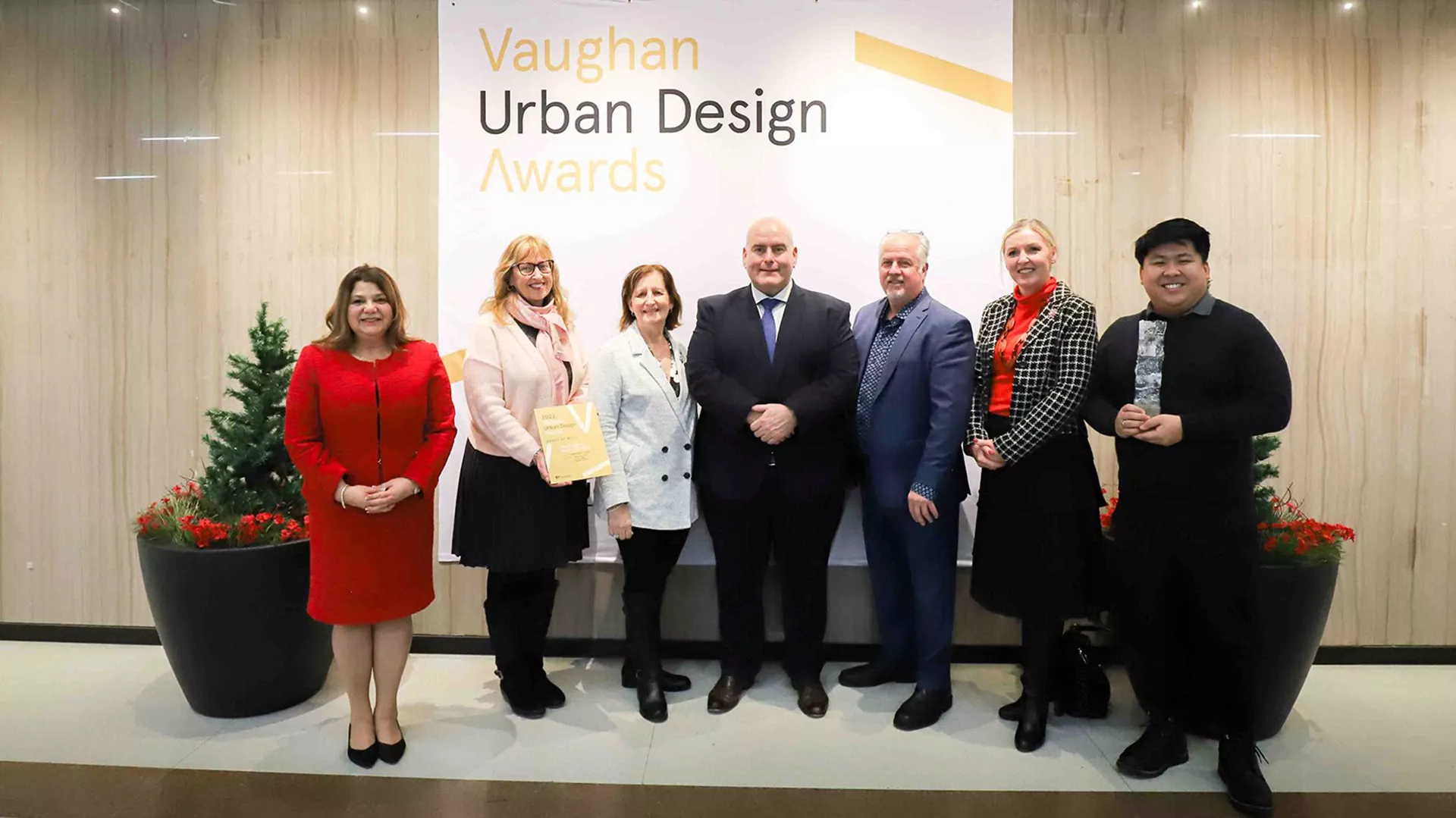 PwC – YMCA Tower, SmartVMC Bus Terminal, Transit City and PXL Gallery – Block (joint award)
Image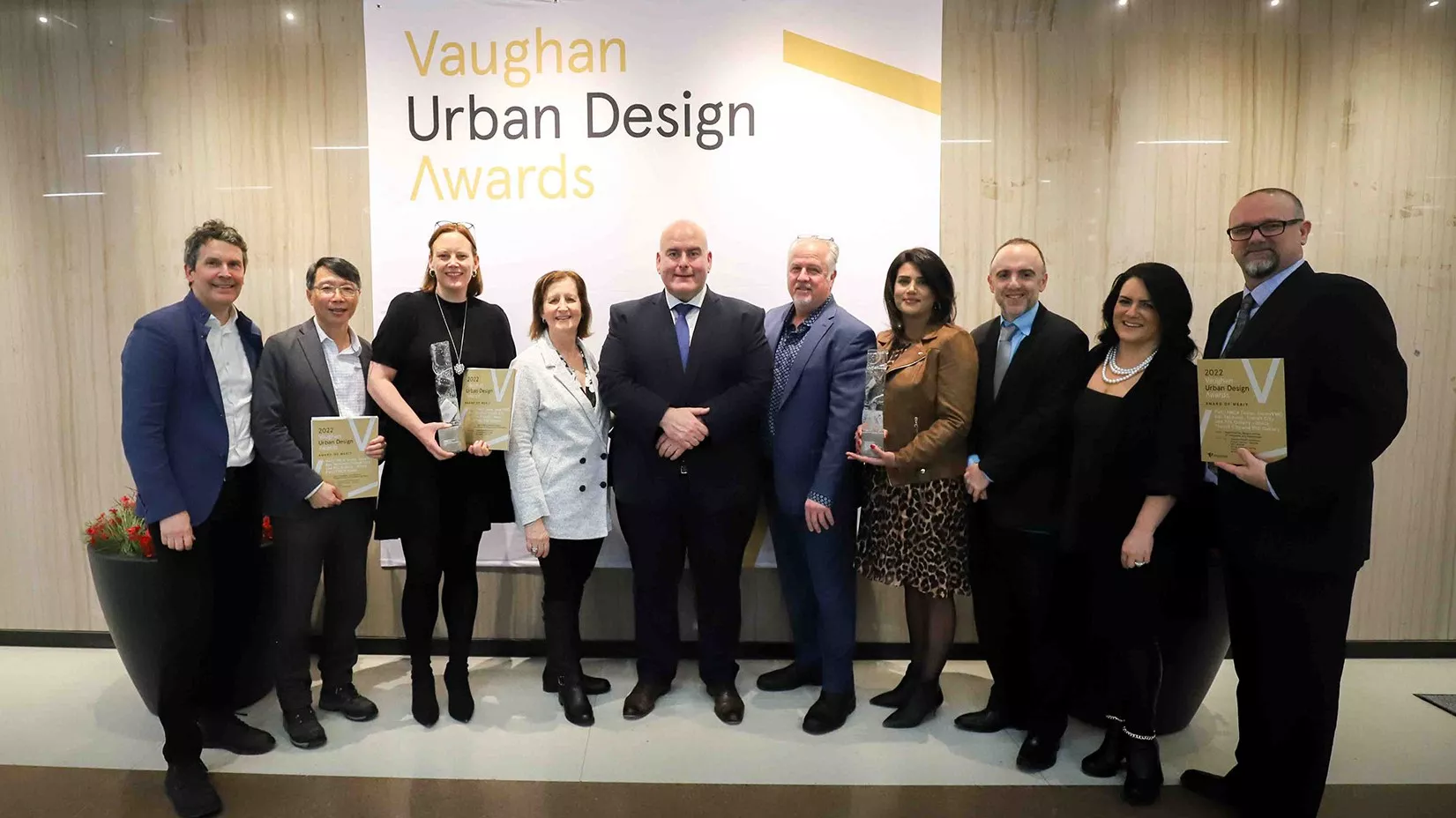 Image