Message to the Community
I consider it an honour to serve as the Deputy City Manager of Public Works leading a dedicated team of more than 300 professionals who are committed to fostering a community where people can have a better tomorrow.
The City of Vaughan's mission is "citizens first through Service Excellence." For Public Works, that means, each day, our team is dedicated to providing services that the public should not have to worry about – winter maintenance, safe drinking water, clean parks, well-maintained roads, trees, shrub beds and safe cycling and walking pathways.
The Public Works team is committed to being highly responsive and to continuously improving service delivery so the community receives the best value for their dollar. This is done by working as one team to serve nearly 335,000 citizens and more than 12,000 businesses through fostering a culture of respect, accountability and dedication.
I look forward to being part of the exciting future in Vaughan.
Zoran Postic
Deputy City Manager, Public Work
Profile - Deputy City Manager - Public Works
Image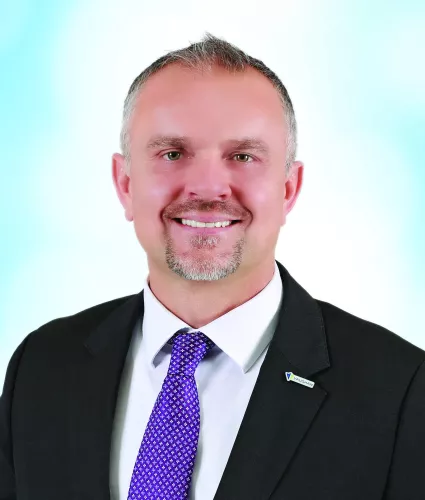 Zoran Postic
Deputy City Manager - Public Works, City of Vaughan
Zoran Postic has dedicated his career to improving people's lives through municipal service. He brings more than 20 years of experience working for local and regional municipal agencies as well as multinational consulting firms serving municipal government.
Mr. Postic joined the City of Vaughan in 2014 in the role of director of Transportation Services, Parks and Forestry Operations (TSPFO). In this role, he led a team of more than 250 public works professionals to keep the City's streets, boulevards, parks and open spaces safe, clean and beautiful, and to keep citizens moving safely and efficiently through Vaughan's growing multi-modal transportation network. He was promoted in 2019 to bring his high-energy, forward-thinking leadership to the role of Deputy City Manager of Public Works, where he inspires the operations-focused portfolio to continually strive for better performance, higher efficiency and unparalleled responsiveness to citizens.
Since joining the City, Mr. Postic has been the driving force behind several award-winning initiatives, including establishing a long-term performance-based contract for winter road maintenance. This innovative approach to contracted services received the 2018 Peter J. Marshall Innovation Award from the Association of Municipalities of Ontario and a 2017 Management Innovation Award from the Ontario Public Works Association (OPWA).
In addition, under Mr. Postic's direction, TSPFO pioneered the City's Vaughan Inventors program to elicit process improvement ideas from the experts in the field – front-line operations staff. This staff engagement program received a 2017 John Niedra Better Practices Award from the Ontario Good Roads Association (OGRA), and, after being adopted and expanded to Community Services under the title Vaughan Innovators, the program received the Canadian Association of Municipal Administrators' 2019 Professional Development Award.
Mr. Postic has contributed tirelessly to the broader public works community by serving as program director of the OGRA Municipal Traffic Operations course, as a member of the Canadian Institute of Transportation Engineers Municipal Liaison Committee and as co-chair of the City of Vaughan's National Public Works Week (NPWW) program. Under Mr. Postic's leadership, the City's 2018 NPWW program was recognized by awards from both the OPWA and Canadian Public Works Association.
Mr. Postic holds a master of business administration from Queen's University, a master's certificate in municipal management from York University and a graduate diploma in transportation engineering from Mohawk College. He also volunteers his time to community groups, including the Big Brothers Big Sisters of York.
Deputy City Manager - Public Works Videos

For more news and updates from Zoran Postic, Deputy City Manager - Public Works, visit his Facebook page or follow him on Twitter.
Below is a list of services and departments under the Deputy City Manager, Public Works:
Environmental Services is responsible for providing water distribution, wastewater collection and stormwater management services to more than 335,000 residents and 11,900 businesses. The department also collects more than 100,000 tonnes of material annually for recycling, composting and disposal from more than 88,000 single family homes and 15,000 multi-residential dwellings.
Parks, Forestry and Horticulture Operations is responsible for the maintenance of parks and open spaces, including trail systems, playgrounds and a wide variety of sports fields and courts throughout the city. This department also maintains horticultural displays and flower beds and ensures the sustainability of the city's urban tree canopy.
Transportation and Fleet Management Services is responsible for more than 2,200 lane-kilometres of roadway and oversees road maintenance, which includes snow plowing, windrow clearing, and road and sidewalk repairs. This department is also responsible for traffic management and maintains more than 96 signalized intersections and more than 26,000 streetlights as well as administers of the City's school crossing guard program. The department also ensures City of Vaughan vehicles and equipment are well-maintained and are operated in a safe and reliable manner.
Business and Contract Services supports the portfolio's operational departments that provide services to Vaughan's residents each day. Business and Contract Services support operations through operational planning, analysis and innovation inclusive of contract administration, project management, business planning and budget planning. The department is the home of Public Works' continuous improvement program, LEAN.
Text
Zoran Postic
Deputy City Manager, Public Works
Phone:
905-832-2281, ext. 6137
Executive Assistant:
Reeta Singh
905-832-2281, ext. 6327
reeta.singh@vaughan.ca
Location:
Joint Operations Centre
2800 Rutherford Rd.
Vaughan, ON L4K 2N9