How to use Vaughan's Cycle Tracks
Be Seen. Be Heard. Be Safe.
Did you know? Ontario Law requires:
White reflective tape on the front forks and red reflective tape on the rear forks
A white front light and a red rear light
A bell or horn that works
Wear a helmet if under the age of 18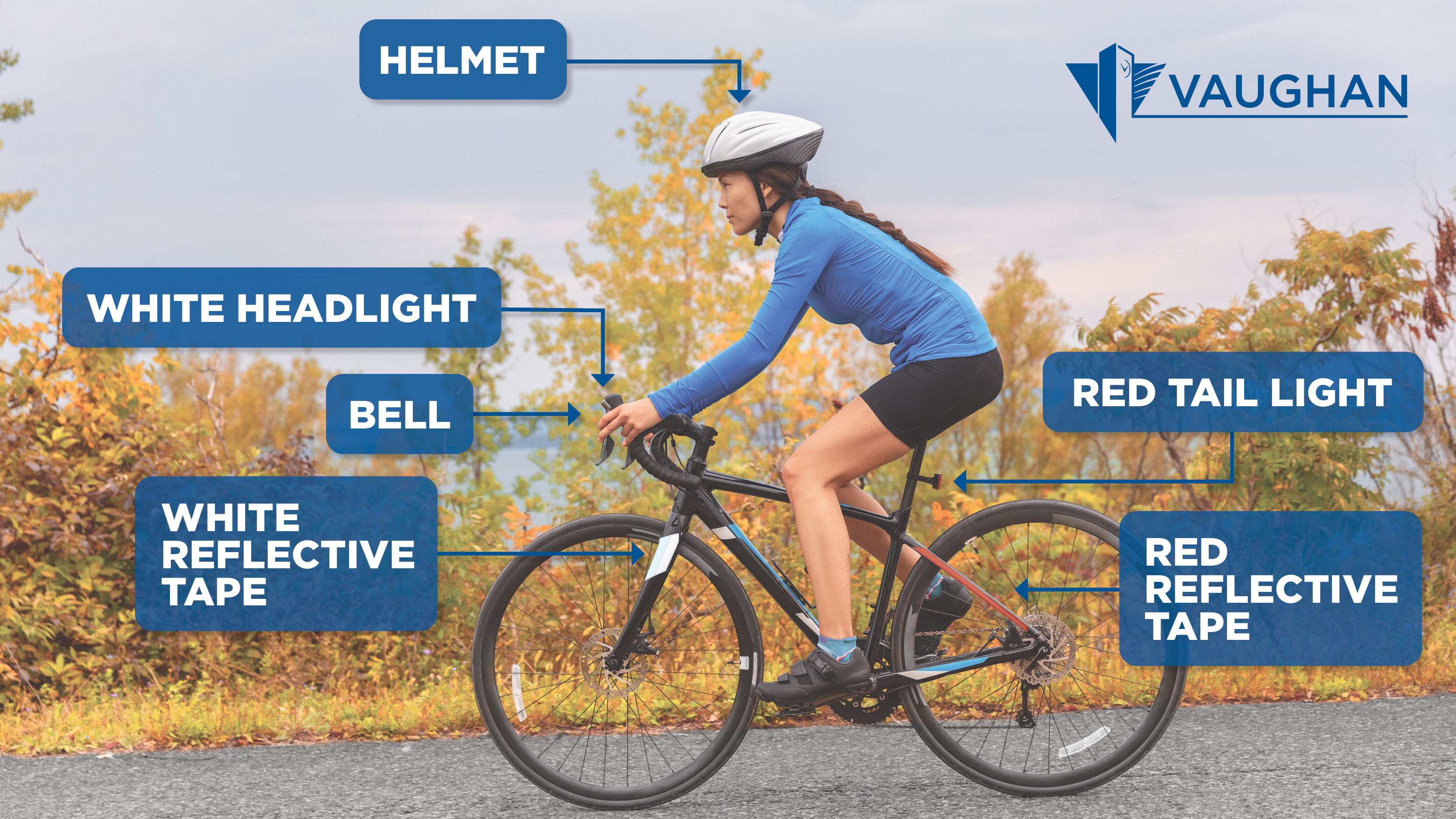 Cycling Etiquette
 
When sharing space with pedestrians:
Keep to the right
Pass on the left when safe to do so
Yield to pedestrians (slow down around pedestrians)
Let pedestrians know you are approaching with a friendly greeting or by ringing your bell
When riding on a cycle track, bike lane or on the road:
Travel in the same direction as motorists
Stop at traffic lights and stop signs
Use hand signals to communicate your intentions with motorists and pedestrians
Under the Ontario Highway Traffic Act (HTA), a bicycle is considered a vehicle and cyclists have the same rights and responsibilities to obey all traffic laws as motorists.
Cycling etiquette is applicable to those riding a conventional bicycle as well as an electric bicycle as defined by the province of Ontario. For more information visit: Riding an e-bike | ontario.ca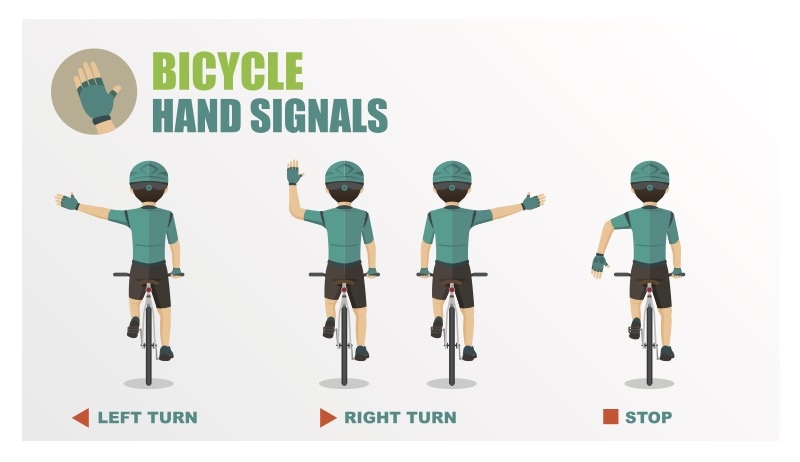 Riding an E-bike
A power-assisted bicycle, also called an electric bicycle or e-bike, is a bicycle with an electric motor that has:
a handlebar for steering
working pedals
two or tree wheels
an electric motor
braking systems
E-bikes must meet certain requirements to be legally operated on roads in Ontario. This includes weight and speed limits of 120 kgs and 32 km/h, respectively. 
When riding an e-bike, you must:
be 16 or older
wear an approved bicycle or motorcycle helmet
keep your e-bike in good working order
follow the same rules of the road as other cyclists
For more information visit: Riding an e-bike | ontario.ca